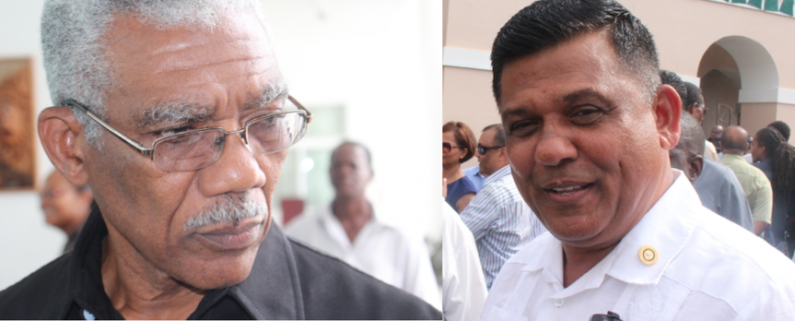 President David Granger on Monday night dismissed the complaint by Businessman Brian Tiwarie over the President's decision to rescind his appointment as an Advisor to the Minister of State.
Earlier on Monday in a strong statement, Tiwarie criticized the move by the President as an impulsive one and said the President should also revoke the appointments of other Advisors to the Government "in fairness".
In responding to a question posed by News Source about the Tiwarie statement, the President was short and direct in his answer. He said "I won't respond to Mr. Tiwarie and Mr. Tiwarie does not determine my policy and I'll just leave it at that. I am not going to respond to Mr. Tiwarie".
Tiwarie claims that he was appointed as Mr. Harmon's personal advisor and his appointment was not one as an Advisor to the Government. The President in rescinding the appointment had made it clear that the government has no need for Tiwarie as any advisor since there was a Minister of Business who is competent in his job.
The President also denied reports in another section of the media that Tiwarie, who owns the BK Contracting company, donated close to $100 Million the coalition's 2015 election campaign. "I don't know about that. I don't know about any $100 Million. Not from Mr. Tiwarie or any other source", he made clear.
President Granger said a number of business people and companies have been donating to the government bicycles, buses and boats projects and he is not aware that any of those business persons or companies have asked for anything in return.