The Ministry of Education released the results of the National Grade Six Assessment Examinations this afternoon, showing improvements in the English performances but a decline in Mathematics, with Science and Social Studies remaining steady.
This year's top pupil is Nalia Rahaman from the Westfield Prep School in Georgetown. She gained a perfect score of 529 out of 529, covering the four subject areas.
The shy 11-year-old credited hard work and the support of her parents for her good performance. She also said that throughout the Ramadan period, her family prayed a lot for a good performance and those prayers have been answered.
The New Guyana School's Arthur Roberts placed 2nd with 525 marks. He told reporters that he was forced to put away his extra curricular activities and focus on studying in the lead up to the examinations.
Rounding up the top five performers are Kaydee Ali of Success Elementary, Esha Lakeram of New Diamond/Grove Primary, Cianna Barkoye of North Georgetown Primary, Zyia Braithwaite of Success Elementary and Krystal Duncan of New Guyana School.
Education Minister, Nicolette Henry, said she hopes to present even better results in the future. She reported that the pass rate for English stood at 60%, Mathematics overall pass rate saw a dismal 38% while Science recorded a 46% pass rate and Social Studies recorded the same.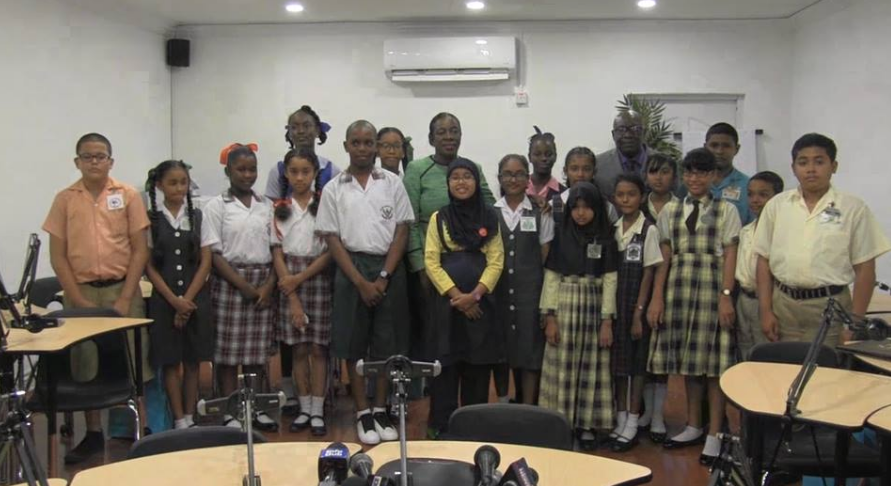 The Education Minister admitted that there is still a lot of work to be done to ensure that all subject areas are over the 50% mark. She added that the Government will be investing in more resources to ensure better results in the future.
Henry seemed pleased that the public schools are performing better. She said while in Georgetown, some of the private schools appear to hold the edge, in the other parts of the country, the public schools have been showing improvements.
The hinterland regions saw some of the lowest marks in the exams. Chief Education Officer, Marcel Hudson said plans are underway to correct that problem. He said many of the Hinterland Schools are served by untrained teachers and that is a problem that would have existed for over a decade. The Ministry of Education, he noted, is now making moves to address that by having more teachers trained in the Hinterland Communities and there will also be the connecting of classrooms to those on the coast.
The results for the more than 14,000 children who wrote the NGSA exams will be posted on the examination website exams.moeguyana.org by the end of the day.
SEE LIST OF TOP PERFORMERS BELOW: