After going their separate ways on labour day for a number of years, the two main trade union bodies and the smaller unions that fall under their umbrella, came together in a unified Labour Day march and rally on Sunday.
Walking alongside  government ministers, trade union officials representing the Guyana Trade Union Congress and the Federation of Independent Trade Unions of Guyana and several other trade unions, made it known that the they are all united when it comes to the rights of workers.
General Secretary of the Guyana Trades Union Congress, Lincoln Lewis, told News Source that the unions want to see a better educated, better paid and healthier labour force.
"We are talking about universal education and healthcare, because these are things that are important", Lewis said.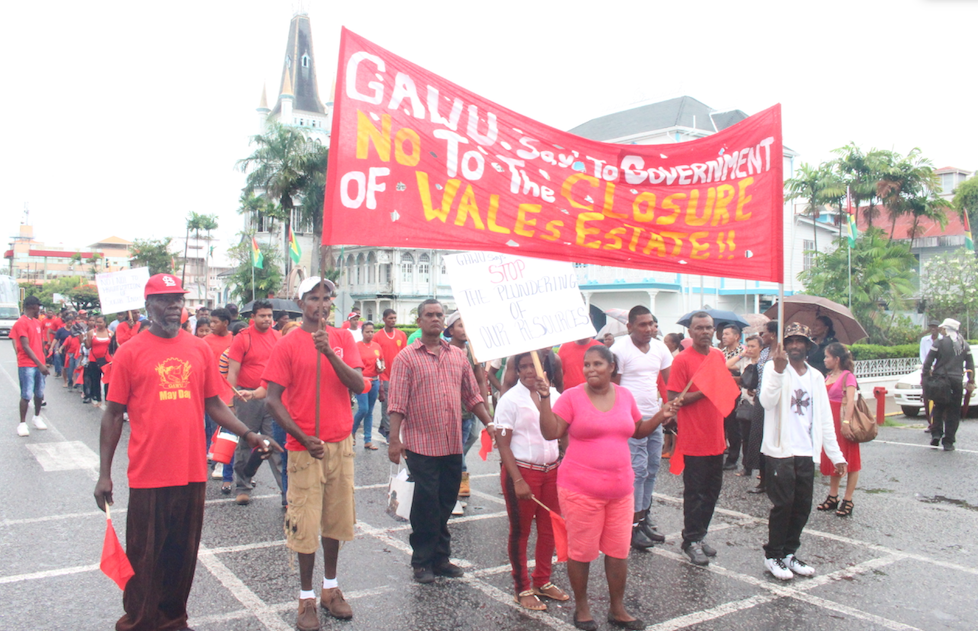 He said the unions are looking at what they could optimize to ensure workers benefit. The issue of free education remains on labour's agenda, he said, while adding that education remains important to the development of the ordinary Guyanese and therefore will always receive attention.
Mr. Lewis also issued a call once again for the Government to have a separate Minister of Labour, which should be able to stand on its own.  There is a Department of Labour that falls under the Ministry of Social Protection.
Junior Minister of Social Protection, Keith Scott, holds responsibility for the Labour portfolio. He told News Source that the coalition government is a union friendly government that will continue to listen to the concerns of workers and their unions and work towards improving the conditions of all Guyanese workers.
According to Minister Scott, "today is not a politician's day. It is a trade unionist day and we are quite happy to work along with them and support them".
He said the Government will continue to address issues that are of concern to the unions and will always allow consultation to lead the way. Scott noted that the coalition government has already been demonstrating its commitment to workers, especially those in the public sector.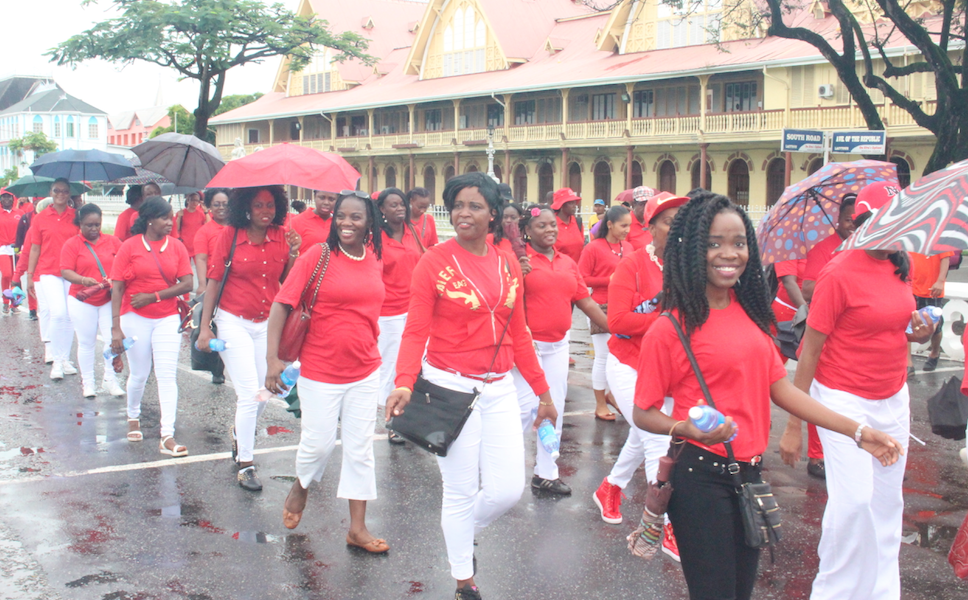 The early morning heavy showers could not stop hundreds of workers from joining with their unions and marching through the streets of Georgetown.  Some workers who are attached to the Guyana Labour Union used the event to voice their disapproval of Carvil Duncan continuing on as the head of the GLU.
Sugar workers came out in full force with GAWU and called on the government to rethink the closure of the Wales sugar estate. Scores of teachers continued their call for better salaries and working conditions during the Labour Day parade.
All of the trade unions have been working closer together to have a united approach to issues facing their workers.