The Travel + Leisure Magazine has listed Guyana among 50 Countries that must be visited in 2020.
Travel + Leisure is a travel magazine based in New York City. It is published 12 times a year and boasts 4.8 million readers.
In its latest edition, the magazine noted that Guyana is known as the land of giants — giant river otters, giant anteaters, giant water lilies, and one of the tallest waterfalls in the world, Kaieteur Falls.
The magazine also noted that Guyana is soon to loom large for travelers, pointing out that visits to the country jumped by over 10 percent in 2019 from the already-record highs of 2018,
According to Travel + Leisure, new direct flights on American and JetBlue and global industry accolades for ecotourism, promise still more growth in 2020. The magazine reminded that Guyana is South America's only english speaking country and offers a unique experience for naturalists and eco tourism lovers.
The Magazine is telling its readers that over 75 percent of the Guyana is rain forest and about seven percent is savannah, which means there's plenty of opportunities to catch a glimpse of one of the 900 animal species that make it their home.
Travel + Leisure is not the only international travel magazine inviting the world to visit Guyana.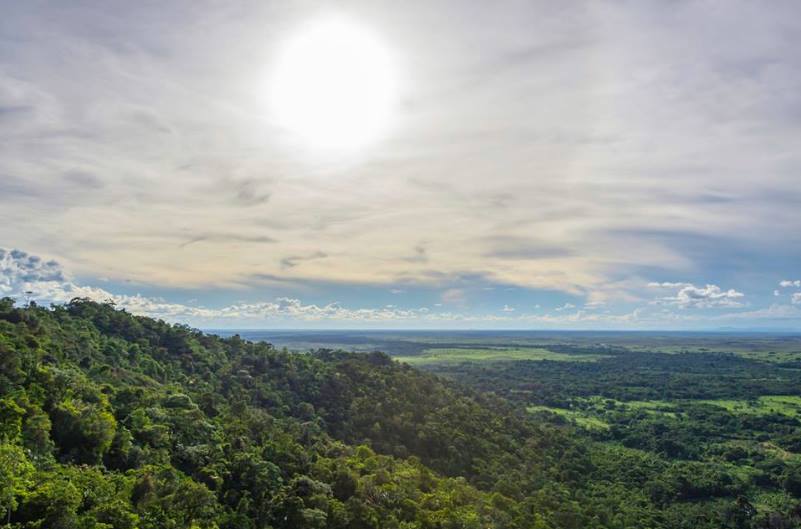 Just recently, another major international travel magazine, The Traveler listed Guyana among its top 20 countries to visit in 2020.
Just recently, the Guyana Tourism Authority reported that Guyana has recorded visitor arrivals of more than 255,000 and that figure did not include the months of November and December, which usually see a spike in visitor arrival for the Christmas holidays.