The Guyana Defence Force has announced that it has found 26 dredges being used in illegal mining activities within the Kaieteur National Park and it remains committed to supporting the efforts of the Protected Areas Commission and the Guyana Geology and Mines Commission (GGMC to purge the Kaieteur National Park of illegal mining.
In a statement, the GDF said the recent Joint Services Exercise, "Operation Midas", revealed the extent of the environmental degradation plaguing the Park due to wide spread illegal mining activities.
Those illegal mining activities have been found to be taking place within the boundaries of the protected area of the Park.
"The Operation unearthed some 26 engines (dredges) among other pieces of mining equipment and environmental pollutants such as Mercury, Waste Oil and Silicone, which were being used indiscriminately by the illegal miners", the statement said.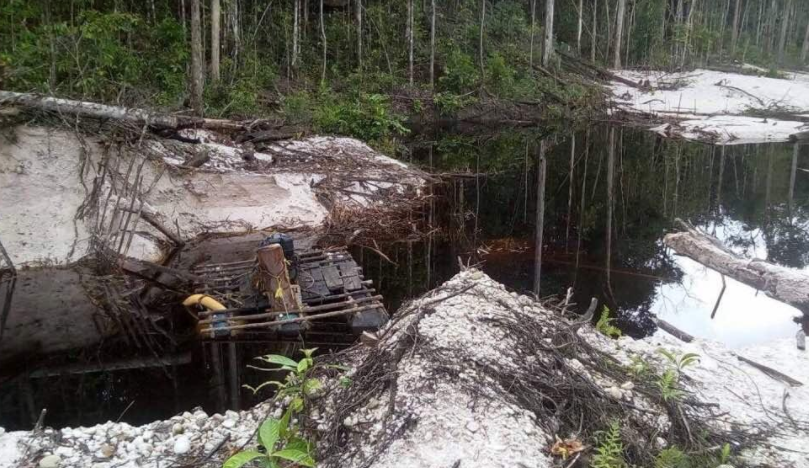 The GDF is now proposing the erection of billboards to sensitise the public and visitors on the delineation of the Park and prohibited conduct as well as for there to be improved monitoring of all aircraft landing at the location and the scrutiny of any accompanying cargo.
Additionally, the GDF would like to see the prosecution of all registered dredge owners whose equipment were seized by GGMC and the rehabilitation of all waterways that were deliberately diverted by the illegal miners and the temporary suspension of mining licences for those registered engine owners.
According to the GDF, it is constitutionally obligated to support the maintenance of law and order and therefore, remains resolute in its stance of supporting the Nation's efforts in eradicating illegal mining at the Kaieteur National Park and the preservation of its environment.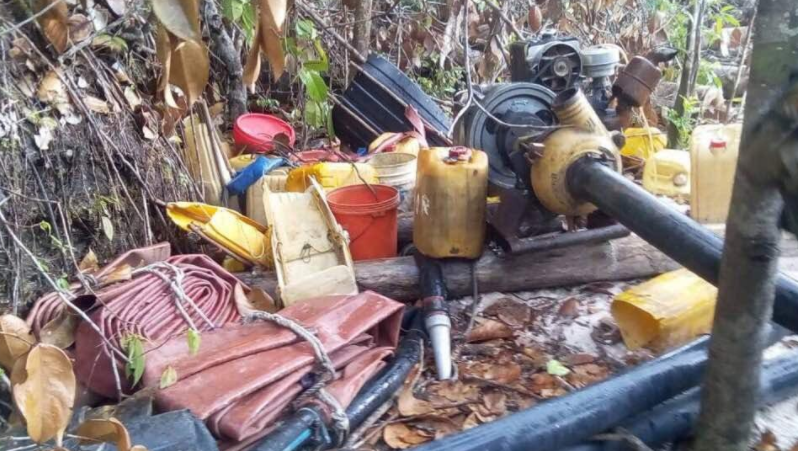 It intends to conduct frequent surveillance over the Kaieteur National Park and other such protected areas.
Some residents of communities close to the Kaieteur National Park have been critical of the government's move to clamp down on illegal mining in the area. Many of them claim it is their only way of earning a living.