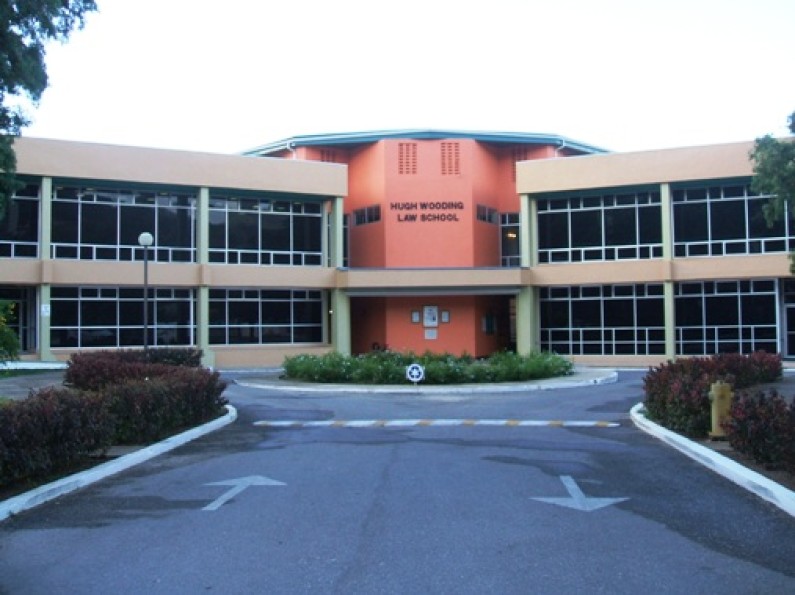 The Hugh Wooding Law School in Trinidad and Tobago does not appear to be budging from its position that University of the West Indies graduates will be given preference to be admitted to the school over Guyanese University of Guyana graduates.
The Government of Guyana and CARICOM have been trying to get the Hugh Wooding Law School to stick to the automatic acceptance of twenty-five UG law graduates. That system has been in place for a number of years. However, the law school has indicated that once there are more UWI graduates applying to the school, they will be given preference.
In a response to CARICOM Chairman Prime Minister Ralph Gonsalves, the Chairperson of the Council of Legal Education,  Ms. Jacqueline Samuel-Brown, Q.C said "the Hugh Wooding Law School has reiterated that until we know how many graduates of the University of the West Indies will exercise their right to seek admission to that law school, it cannot be determined how many additional students can be accommodated. As you have noted they have priority over other applicants. This is one of the matters which may have to be revisited, particularly as the quota system on which it was premised has been effectively abandoned."
Ms. Samuel-Brown pointed to the capacity of the Hugh Wooding and Norman Manley law schools and the need for more capital injection. She told the St. Vincent Prime Minister that "if the capacity constraints of the Hugh Wooding Law School and the Norman Manley Law School are to be addressed in a meaningful way, the law schools must receive capital injections to fund the expansion of the physical plants and the full-time staff complement, as a matter of urgency."
"We have no sources of significant funding other than from the contributing governments and I would certainly invite the governments to give immediate and positive consideration to this pressing need. As you have apprehended other broader issues also need to be reviewed", Ms. Samuel Brown added.
The CARICOM Chairman had written to the Council of Legal Education expressing the concerns of CARICOM and the Government of Guyana.
The Council of Legal Education has indicated that for this year, some University of Guyana graduates can be accommodated at the Eugene Dupuch Law School in The Bahamas but the Council would "have to know as soon as possible how many University of Guyana graduates would be interested in attending that law school".
The PPP Civic Government stopped contributing to the Hugh Wooding Law School a number of years ago. The Government is now hoping there could be some resolution of the issue surrounding the Guyanese law graduates.