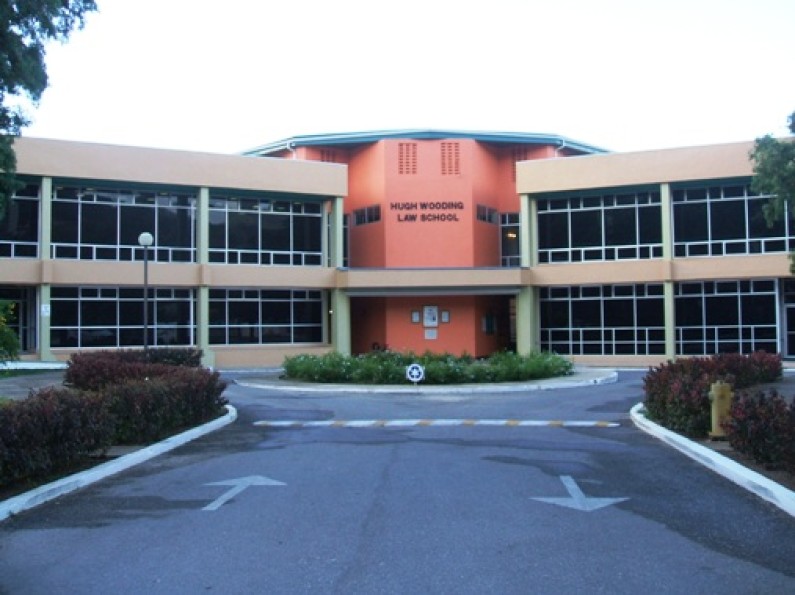 The issue of University of  Guyana law graduates being granted placement at the Hugh Wooding Law School in Trinidad and Tobago will come up for discussion at the next CARICOM heads of Government meeting which takes place this weekend as Guyana raises worry over a move that would not guarantee Guyanese students being placed at the Law School.
Guyana's Attorney General Anil Nandlall has said the Government will spare no effort in resolving the recent decision of the University of the West Indies' (UWI) Council for Legal Education to not automatically place 25 University of Guyana law graduates at the Hugh Wooding Law School.
As part of an agreement between UWI's Council for Legal Education and UG, every year, 25 automatic placements were offered by the Council for Legal Education to the University of Guyana for entry into its Hugh Wooding Law School. The Council however, recently took the decision that UG's 2014 batch will not be guaranteed any place at the institution.
The Government of Guyana wants that decision to be reversed.
Minister Nandlall who met with UG's Vice Chancellor Professor Jacob Opadeyi at his office concerning the issue said that since the decision taken by the Council in February in Barbados, Government has, through the Minister of Foreign Affairs made several interventions including writing to the Secretary General of Caricom, Ambassador Irwin LaRocque and requesting his intervention.
He said Government also sought to engage the Heads of Government to address the issue and they have agreed that the matter will be addressed at the next Heads meeting, which is scheduled to take place this weekend.
"Government considers this as a matter of priority because it puts in jeopardy the life and welfare of a number of students who would be completing the LLB programme at the University of Guyana in the year 2014, and as well, it jeopardises the entire law programme at the university and it jeopardises the future of students who are already in the programme and those students who are desirous of entering the programme," Minister Nandlall said.
He noted that Government is always committed to ensuring its people, especially its young people have access to education as it sees education as a vital tool to combat poverty and to advance citizens' development. "Therefore Government will spare no effort in ensuring that this impasse is revolved in a manner that is beneficial to our students at the university," he said.
Meanwhile Professor Opadeyi said that he was pleased that government had chosen to intervene in the matter, and that the involvement is a speedy one with the matter being tabled this weekend.
"Our students are not just Guyanese; we have students from outside of Guyana who come and study with us, so our interest here is to fight for the rights of our students so that they can become professionals. If we deny them the opportunity to have professional education will not able to move on as a country," he said.