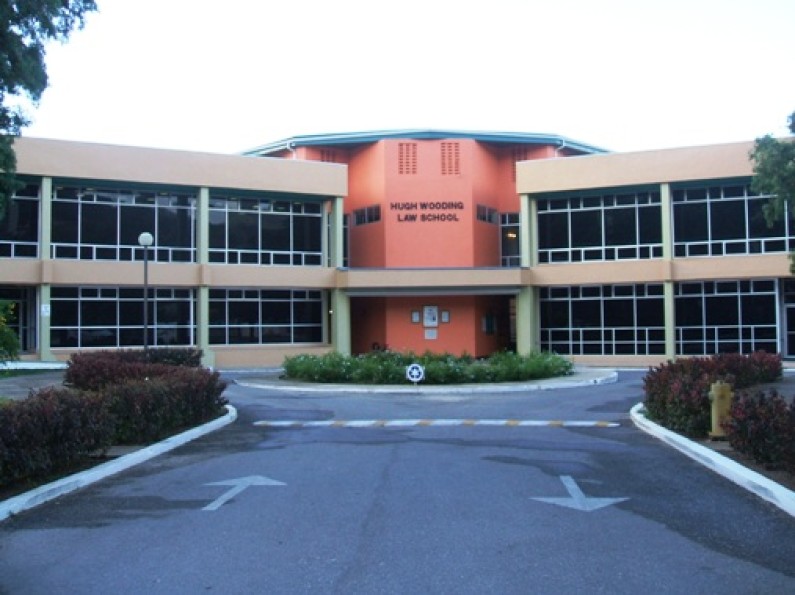 The Government of Guyana has officially expressed its objection to the move by the Hugh Wooding Law School to increase the tuition fees for a number of Caribbean nationals, including Guyanese, from the new school year which begins in September.
The government wants the regional law school to put the increases on hold.
Guyana intends to work along with a number of other Caribbean governments to raise the issue at the level of CARICOM and the Council of Legal Education. A number of other Caribbean states have voiced a similar objection to the increased fees.
Speaking at the post cabinet press briefing this morning, Minister of State Joseph Harmon indicated that the Cabinet discussed the issue and is on the side of the students against the arbitrary increase.
He said "the cabinet felt that this increase without notice was not one, which in our view, could be supported, having regard to the fact that when a student enters the institution, they have an expectation as to what fees they are going to be paying and would have budgeted for that"
Minister Harmon said there must be a common approach to addressing the issue and that is the direction that the government is moving. While admitting that Guyana did not make financial contributions to the law school during the previous government, Harmon said that is not a reason for Guyana to remain silent on the issue. He said wherever Guyanese are and wherever they may be affected, the Government will rush to their aid and support their cause.
Over the past few years, Guyana has had to be negotiating with the Hugh Wooding Law School at the government level, over the acceptance of Guyanese students.
The Law School was moving to put a hold on the automatic entry process that the top 25 Guyanese law students enjoy at Hugh Wooding following their graduation from the University of Guyana.
While that issue has been resolved, many law students now entering the school and those continuing their studies have expressed outrage over the decision by the law school to increase the tuition fees without any sort of consultation with students.
The Hugh Wooding Law School recently announced a move to increase the tuition fees from to G$2.2 Million per year to G$3 Million per year, representing a 33% increase.