The government of Guyana is tightening up on border security and monitoring of the ports of entry.
The Minister of Citizenship, Winston Felix has announced that twelve persons from different countries who arrived on a COPA Airlines flight from Panama have been refused entry and will be deported for various reasons including false documents and attempting to gain entry into the country without a visa.
The twelve persons arrived in Guyana on Tuesday afternoon and have been found to be citizens of Haiti, Russia, Colombia and Cuba.
According to the Ministry of Citizenship, the four Haitians who arrived on the flight were all first time visitors but they were all without a Guyana visa.
However, they were found to be in possession of fake Guyana Ministry of Foreign Affairs letter which sought to have them be allowed entry into the country.  "They were denied leave to land and they were returned to the aircraft," Minister Felix disclosed.
 Of the two Russians, a married couple, the wife was found to be lacking the necessary paper work and suspected to be involved in other illegalities.  She was returned to the aircraft and denied entry.  Her husband, who was granted entry into Guyana, decided to return to the flight with his wife.  Meanwhile, the lone Columbian had no visa or money to support himself in the country.
 Four Cubans, two females and two children; three and five years old were also suspected to be involved in a journey that had illegalities surrounding it. Having been denied entry, they refused to return to the aircraft.
"They are now at Timehri. We are seeking to have the women and children suitably accommodated until they can leave on a flight tomorrow [Wednesday], instead of having to stay in cells with two children…we are seeking to have them under safer and more humane conditions prior to their flight," he disclosed.
Felix said it is important for the matters to be brought to the forefront since it would appear that Guyana seems to be a focal point for people who are either involved in 'backtrack' activities or trafficking in persons.
 He has issued a call on the airlines to observe the international regulations which point to them having to ensure persons boarding a flight, have the requisite documents and fulfill the requirements to be allowed into the country of destination.
 "That is what the airlines are mandated to do and in some cases, certain airlines seem to be deficient. The airlines must act responsibly. We are asking the airlines to simply observe this law… It is unfortunate that we had to once again take these actions to deny entry to visitors in this country. However, as visitors, one expects that you will comply with the regulations for travel to and from this country," Minister Felix said.
According to Felix, there are regulations which must be followed and he will be studying these in depth before calling a meeting with the Minister of Public Infrastructure, David Patterson with responsibility for transportation to pave a way forward for resolving with regard to airline requirements.
He said, that as a part of the mandate of the Ministry of Citizenship, the ports and borders of the country must be protected through proper channels of immigration. He noted that while the new administration came and met some of the deficient systems, these must not be allowed to persist as is.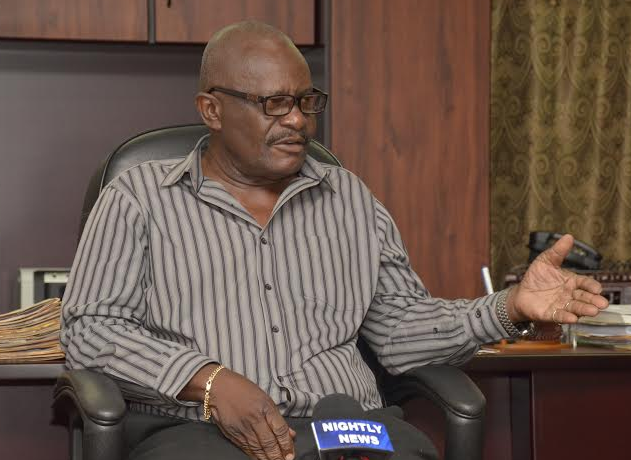 Three weeks ago, eight indian nationals were refused entry into Guyana after they arrived without visas and came on one way tickets as visitors with no links to Guyana. It took the immigration two weeks to get the airline that brought them in, to take them back out.
Minister Felix said that the situation seems to be nothing new, but it will not be allowed to continue under this administration.  "I will not allow myself the luxury of believing that this is now happening. This has been happening way before my time," he said.