Union leaders called for unity in representing the rights of workers as they pressed the government for not doing enough to tackle the rising cost of living and still not budging to increase the minimum wage for the private sector.
Hundreds of workers marched through the streets yesterday in observance of Labour Day.
General Secretary of the Guyana Trades Union Congress Lincoln Lewis in his message to the workers said workers in Guyana continue to give of their labour which is being devalued daily as inflation rises.
He complained that with the rising cost of living, there is little or no relief offered to help them in a structured, fair and non-discriminatory manner.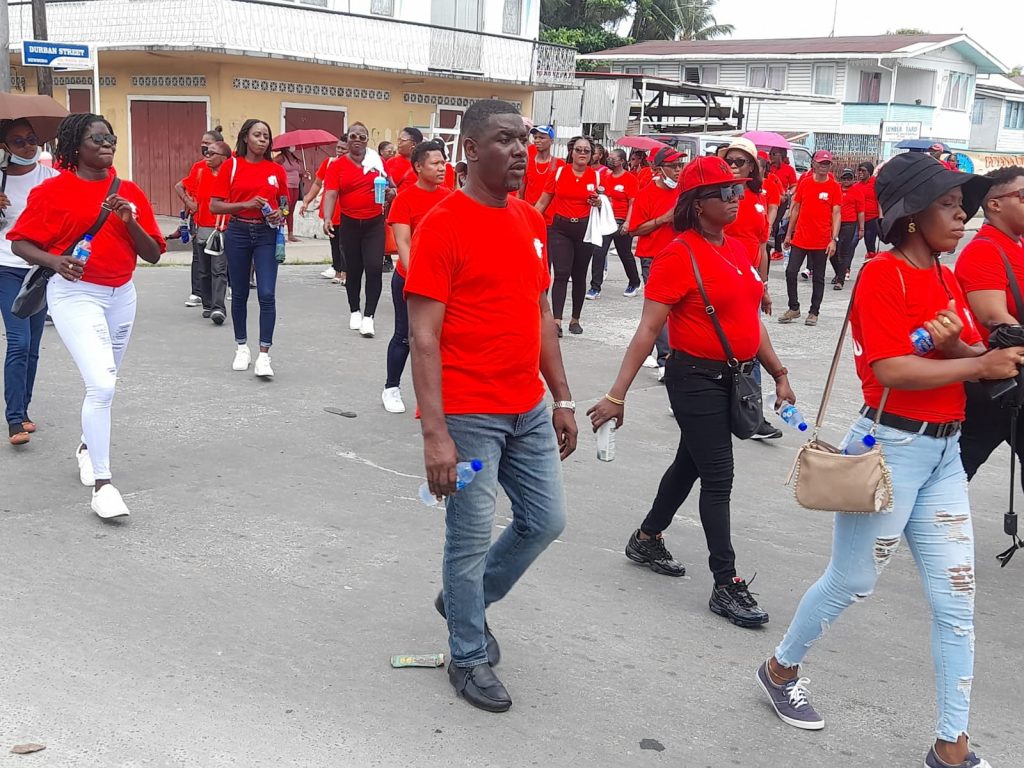 Lewis accused the government of not being fair in its treatment of workers in Guyana, noting that while some have enjoyed benefits and rescue packages, the majority of other workers did not.
Lewis also complained about the various industrial issues surrounding the Berbice bauxite workers remaining unresolved despite various governments being in place.
He said those workers must be respected and treated fairly.
Meanwhile, the Federation of Independent Trade Unions of Guyana  (FITUG) issued another call on the government to raise the minimum wage in the private sector.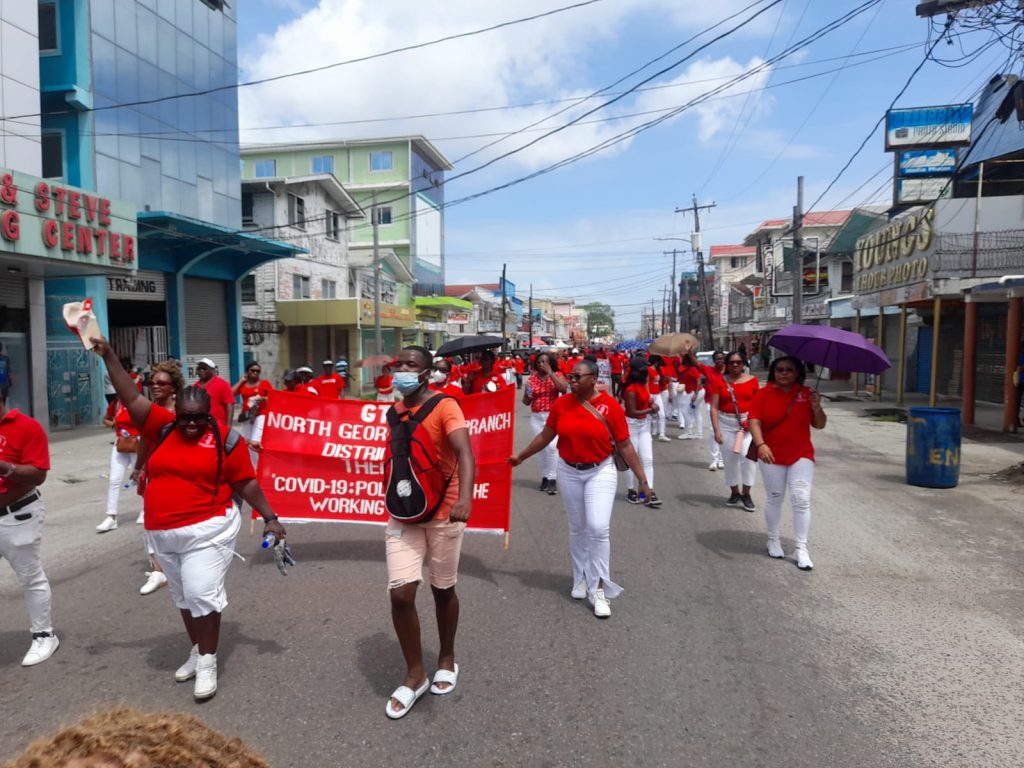 The union complained that although there have been agreements on the minimum wage moving from $44,200 to $60,000 per month, the government has failed to implement the agreed change, although it continues to see the effects of the rising cost of living and the hardships being faced by many workers.