Guyana's suicide rate remains high and the country is currently ranked at #2 in the world when it comes to the global suicide rate.
The issue came under sharp focus this morning at the launching of the Guyana Mental Health and Well-Being Conference.
During the opening, the Director of the Global Psychiatric Epidemiology Group and Columbia University Professor, Dr. Christina Hoven said there is an urgent need for solutions to be found to Guyana's mental health situation. 
Dr. Hoven is part of a team conducting a study in Guyana on suicide, with the hope of coming up with solutions that could aid in stemming the high rate of cases.
According to Dr. Hoven, while efforts have been made to address Guyana's suicide problem, progress has not been good.
"It doesn't matter how you look at it, Guyana doesn't look good when it comes to suicide, or activities relating to suicide", Dr. Hoven bluntly said.
She called for more understanding of the issues surrounding suicide if there could be true change.
"So, we talk about what can we do, we can do a lot of things. We can do it from a multi-faceted perspective because suicide is multifaceted. Everyone who kills themselves… has a range of activities and a range of attitudes that bring them to that point. We can intersect with those attitudes if we think about it", the expert said.
On the issue of understanding why people take their own lives, Dr. Hoven said there is first the need to understand the various aspects of life, including religious beliefs and standards of living.
She noted that there are many issues that could trigger feelings that could possibly lead to suicide.
"We can do all the little wonderful studies and big studies, well thought out, and they don't capture what needs to be captured, so, therefore, you are wasting your time. We know all about the risk factors and I just show you the risk factors, that is not going to help us solve the problem we have to figure out the big picture and how these things go together to create suicidal behavior and that is the challenge."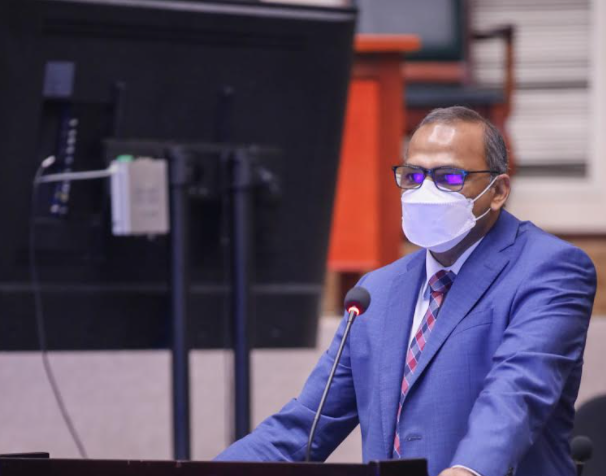 It was explained that almost 700,000 persons lose their lives to suicide across the world every year, making suicide the 18th leading cause of death globally.
Guyana is in the #2 spot in the world when it comes to having the most suicide deaths annually per 100,000 persons.
That figure means that Guyana tops the Caribbean community when it comes to cases of suicide.
Minister of Health Dr. Frank Anthony said over the years, despite additional research being done, there has been little improvement in addressing the issue.
"After about three five-year plans we had in suicide prevention, as you can see the numbers are still climbing and we really need to think about how we are going to affect those numbers. Certainly, whatever we are trying while they might be helping in some ways, in some regions, it is not helping us to bring down those numbers as we would like".
Minister Anthony said that the new plan, which will be derived from the study along with a new bill that will decriminalize attempted suicide will seek to bridge the gap and hopefully lead to better results.
SUICIDE PREVENTION HOTLINE: Call (+592) 223-0001, 223-0009, 600-7896, 623-4444 to speak to a Counselor