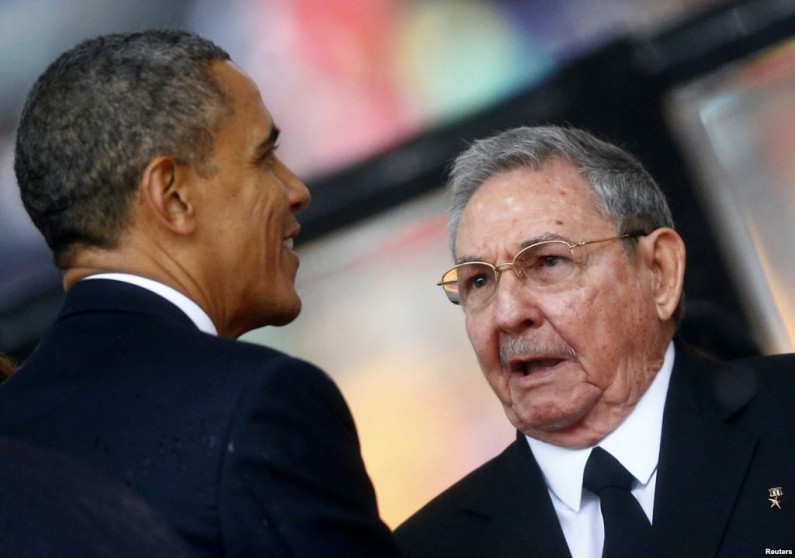 (NY Daily News)  WASHINGTON — The United States will normalize diplomatic relations with Cuba, opening an embassy in Havana, and easing trade and travel restrictions in move that ends more than a half century of estrangement with the long-communist island.
President Obama announced the breakthrough in a noontime speech while Cuban President Raul Castro, the brother of longtime Cuban dictator Fidel Castro, did the same in Cuba.
Castro said he welcomed the restoration of diplomatic ties with the U.S., speaking in a nationally broadcast speech.
The Cuban leader said that profound differences remain between Cuba and the U.S. in areas such as human rights, foreign policy and questions of sovereignty but he said the countries have to learn to live with their differences "in a civilized manner."
Relations with Cuba, once a U.S. colonial possession 90 miles from the coast of Florida, have been suspended since 1961, when Fidel Castro seized power and established a communist dictatorship aligned with the Soviet Union.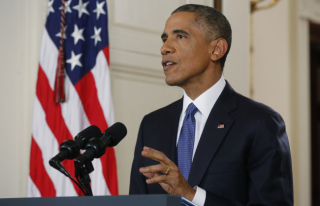 The deal came after about a year-and-half of talks hosted by Canada, administration officials said. It was sealed in a 45-minute phone call Tuesday between Raul Castro and Obama, they said.
The agreement was boosted by a personal appeal by Pope Francis, who around June of this year wrote letters to Obama and Raul Castro pressing them to ease relations, the administration officials said. Vatican officials hosted a meeting there and participated in the talks.
The deal does not end a trade and travel embargo with Cuba, which is regularly renewed by lawmakers. Tourist travel remains restricted.
Cuban cigars can only be legally brought the U.S. by someone who legally travels to Cuba and brings back $100 or less worth of tobacco or alcohol for personal consumption.
But administration officials said they are doing what they can within the law to ease trade and travel restrictions.
As part of the deal, Cuba will release 53 Cuban prisoners identified as political prisoners by the United States government.
Alan Gross, 65, an Americans imprisoned in Cuba since 2009 after his arrest while working to boost Internet access as a subcontractor for the U.S. Agency for International Development, was released Wednesday, sent home on a plane with two U.S. lawmakers.
The U.S. sent three Cuban spies imprisoned in Florida since 1981 back to the island. But U.S. officials said the Cuban spies were swapped for a United States intelligence agent who has been in a Cuban prison for nearly 20 years. They said Gross was released separately on "humanitarian grounds."
Filed: 17th December, 2014