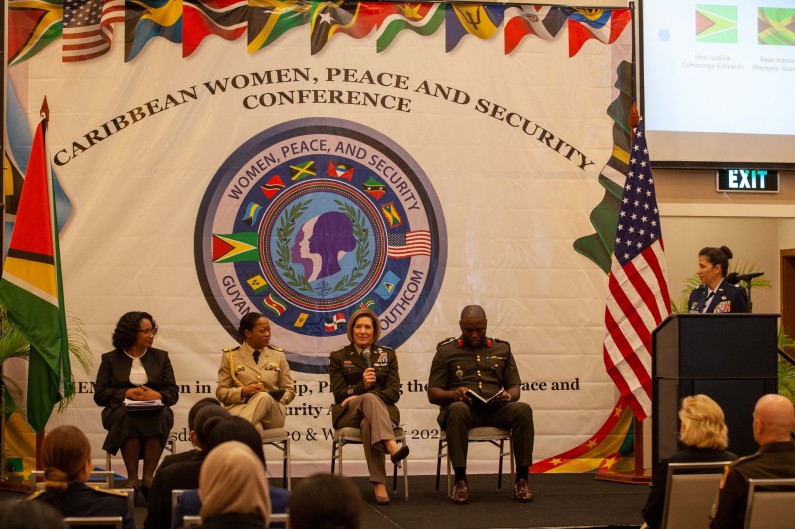 The Commander of the US Military Southern Command, US Army General, Laura Richardson is in Guyana on a two day visit.
Today, she attended the opening of the Women Peace And Security conference, which is a regional conference being hosted by Guyana and the Florida National Guard.
It has brought together senior military leaders from across the region.
At the opening, the US Commander noted the importance of a peaceful western hemisphere and the ties between Guyana and the US in maintaining that peace.
"I always advocate and I have everywhere I speak, a free secure and prosperous western hemisphere. That is extremely important that we keep it that way and that doesn't happen overnight, that happens from many many decades of hard work by the partnerships, for example, by Guyana and the United States. I cannot understate or underestimate that at all", General Richardson said.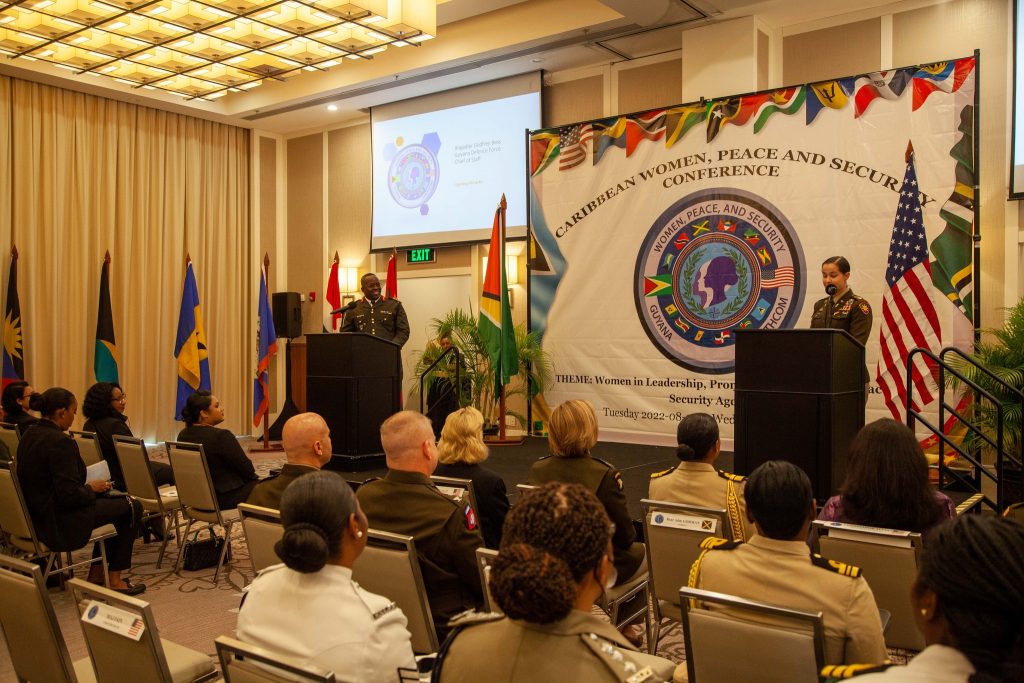 General Richardson noted that maintaining peace and security in the western hemisphere is a collective responsibility.
"Everybody working together for a free, secured and prosperous western hemisphere. A whole of Government approach".
The Southern Command Commander showered praises on the Chief of Staff of the Guyana Defence Force, Brigadier Godfrey Bess for the role he has been playing in strengthening ties with other military leaders from across the region and his push for greater recognition and support for women in the military.
In a brief statement, Brigadier Bess noted that in the Guyana Defence Force, women are in key positions in the leadership of the Force, pointing out that two of his most senior Commanders are women. He said the Guyana Defence Force will continue its work to bring about more equality in military life.
The visiting US Army General also met and held discussions today with President Irfaan Ali.
General Richardson is the first woman to head the US Southern Command.
The US Embassy said the United States and Guyana have a longstanding history of security cooperation and that the defense partnership between the two countries includes collaboration against regional threats and challenges, capacity-building exercises, bilateral training, expertise exchanges, events fostering the inclusion of women in defense and security missions, and professional development engagements. 
The US Southern Command is one of the US Defense Department's six geographically focused unified commands with responsibility for security cooperation with defense and public-security forces in the Caribbean, Central America and South America.