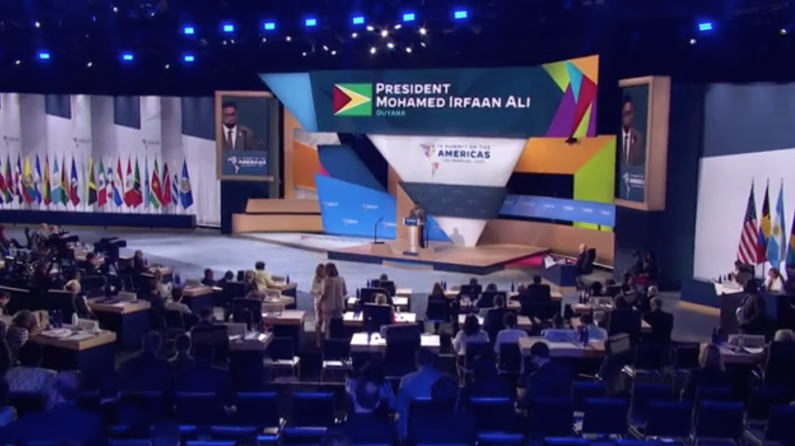 President Irfaan Ali today urged leaders from the Western Hemisphere to begin having a conversation that defines a pathway to energy security for this region.
Speaking on the final day of the Summit of the Americas in Los Angeles, California, President Ali reminded regional leaders that the region has the potential and must use every available tool and all the assets to maximize energy security.
The President also called on the region to define a pathway for the integration of infrastructure, people, and economy.
He highlighted the situation in Venezuela and the role Guyana has had to play to cater to Venezuelan migrants escaping the hardships of their homeland.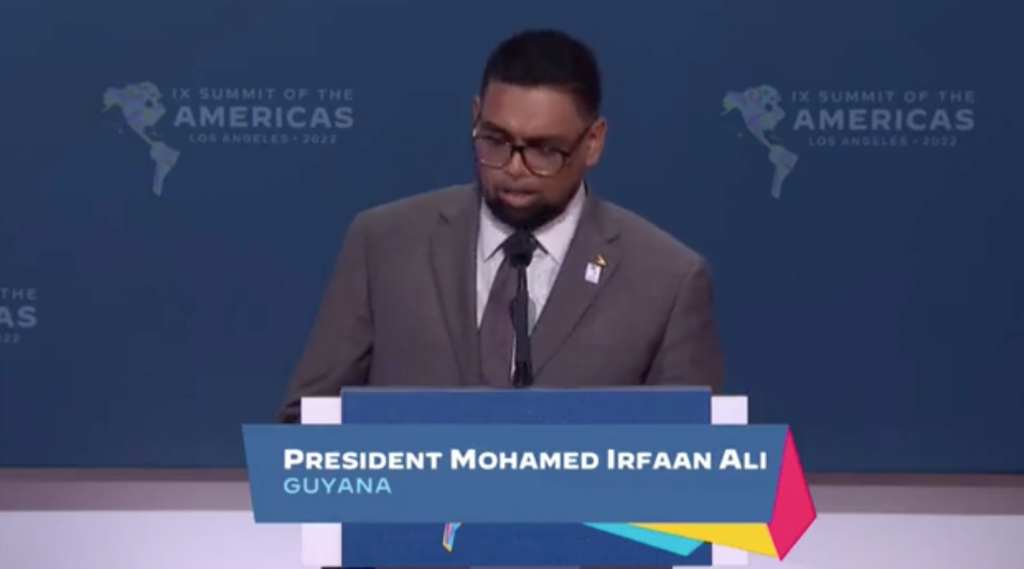 "In Guyana in the last three years alone, we have welcomed migrants from Venezuela 5% the size of our total population. We are taking our responsibility seriously being part of the family of humanity. The people of the hemisphere expect this conference to point of solutions and an action-oriented agenda at addressing all these issues that will give them a better future, that would give them an equitable stake in the sustainable social, political, and economic environment. I close by asking a few questions.  Can we achieve sustainability without democracy? Can we achieve prosperity with growing inequality? Can we achieve resilience with negligence? Can we achieve climate security without income and economic security? Can we achieve energy security without the exploration of our natural assets? Can we achieve and maintain this hemisphere as a zone of peace without dialogue and conversation?", President Ali questioned.
The President also said the region must take collective responsibility at the conference to fix the problem and fix the system in the interests of the people of the hemisphere.
He said the Americas must be united and the relations between countries should be strengthened.