President Irfaan Ali today announced that Guyana will be joining several of its Caribbean colleagues in moving closer to cleaner energy, not only as a means of taking its global commitments seriously, but also to help mitigate the impact of Climate Change.
The President was at the time delivering remarks at the commissioning of a Solar Photovoltaic Power Generation Plant at the CARICOM secretariat.
The 400-kilowatt solar generation project, with 1,500 solar panels and servers and batteries, was undertaken through a US$17.8M grant agreement between the Governments of Guyana and Japan.
It is touted as an example of how the Region can utilize renewable energy resources to move towards greater energy efficiency and resilience.
"This is part of our proactive futuristic way of doing things and it's also about leadership we can't be talking about renewable energy and making no attempts to transition at the home of the region and the same can be said about countries we can't be talking about reducing the cost of energy, transitioning to cleaner energy and we are not doing anything to transition to that," the President.
The President explained that in Guyana, steps have already been taken to use the country's natural resources to transition to cleaner energy.
"For example here in Guyana we are perusing solar, we are pursuing wind, hydro and now natural gas and of course, whatever we do here that brings prosperity to the people of Guyana can be replicated and we will support that prosperity to the rest of the region," the President noted.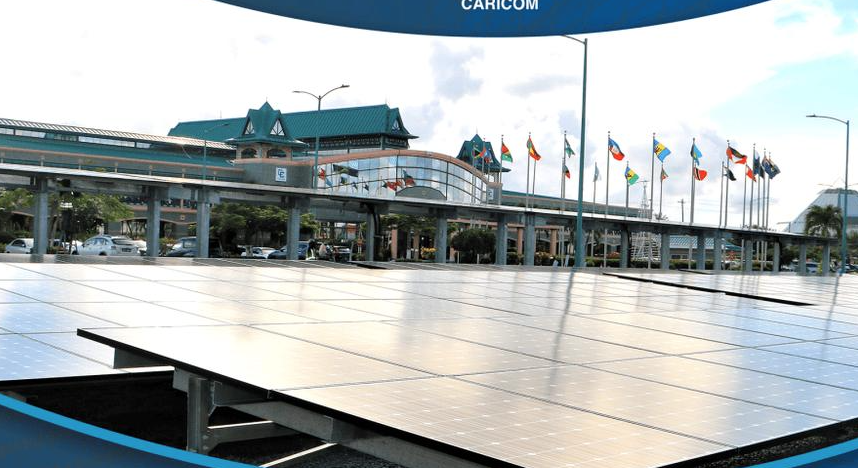 CARICOM Secretary-General Dr. Carla Barnett said the move to have the headquarters of CARICOM powered by solar energy is anchored in regional strategy which commits all member states to pursue opportunities for integrating renewable energy resources with energy efficiency measures to meet energy needs in support of economic, social and environmental sustainability.
"Ambition to pursue through projects such as these our aspirations of secure and resilient energy supplies that are capable of sustaining our sustainable development needs over the decades to come," the CARICOM SG said.