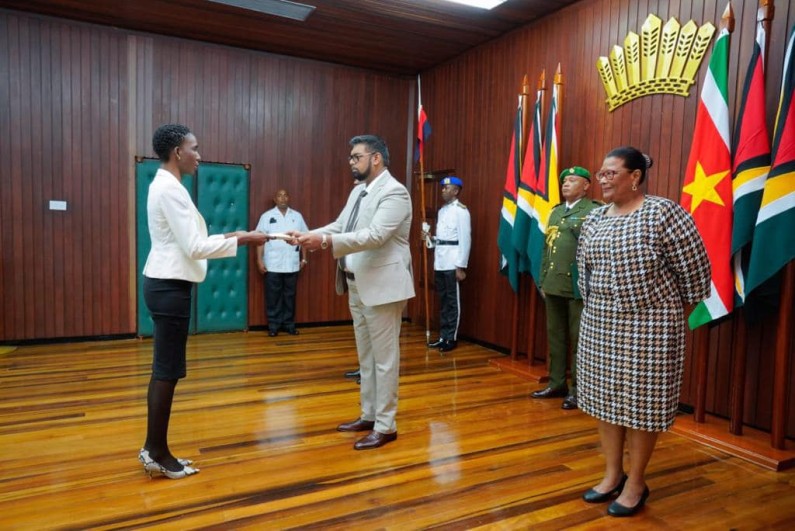 Guyana and Suriname are playing a key role in drafting a regional energy policy that is focusing heavily on renewable energy, according to President Irfaan Ali.
While accepting the credentials of the new Surinamese Ambassador to Guyana, the President said bilateral cooperation between Guyana and Suriname augurs well for advancing regional integration.
He announced that both nations have key roles to play in drafting a CARICOM Energy Policy, focused on renewable energy.
The President added that cooperation must also continue on regional food security and reassured that Guyana remains fully committed to supporting the Surinamese President in his role as lead head for industrial policy and in guiding the regional effort.
According to the President, it is important for Guyana and Suriname to also enhance collaboration on issues regarding climate change and the post-pandemic economic recovery.
"I remain committed to preserving and building on this solid foundation. You can be assured of my Government's full support as you carry out your mandate in furthering the excellent relations that exist between the Co-operative Republic of Guyana and the Republic of Suriname," the President said.
The Surinamese Ambassador Liselle Blankendal said Suriname and Guyana have been sharing good relations and will continue to do so.
She gave the commitment of the two neighbouring states continuing their work together in a number of critical areas of cooperation.