Chancellor of the Judiciary, Justice Yonette Cummings believes the rule of law must be applied equally and must be even-handed between government and citizens.
During her address at an event hosted by the Guyana Bar Association yesterday in observance of Law Week, the Chancellor said while there are opinions that the law cannot be the same for both government and citizens, unnecessary privileges must not be enjoyed.
"However, the rule of law requires that the government should not enjoy unnecessary privileges and exemptions from ordinary law. Fundamental rights and freedoms and such rights are other areas in which the rule of law will feature prominently and the constitution limits state powers and arbitrary applications of state powers in that regard" the Chancellor said.
The Chancellor observed that the rule of law is sometimes invoked as a cover to justify claims relating to human rights and good governance. To this end, she explained that the rule of law must be used to prevent the abuse of discretionary powers and look critically at the issue of fairness.
"The absolute independence of the judiciary stands as the bulwark of the constitution against the encroachment of any source whatsoever. The court is constitutionally bound to give the citizens a fair hearing within a reasonable time for a determination of the existence or extent of any of the civil rights according to the laws governing those rights," the chancellor noted.
But to achieve and uphold the rule of law the Chancellor pointed out, the independence of the judiciary is critical.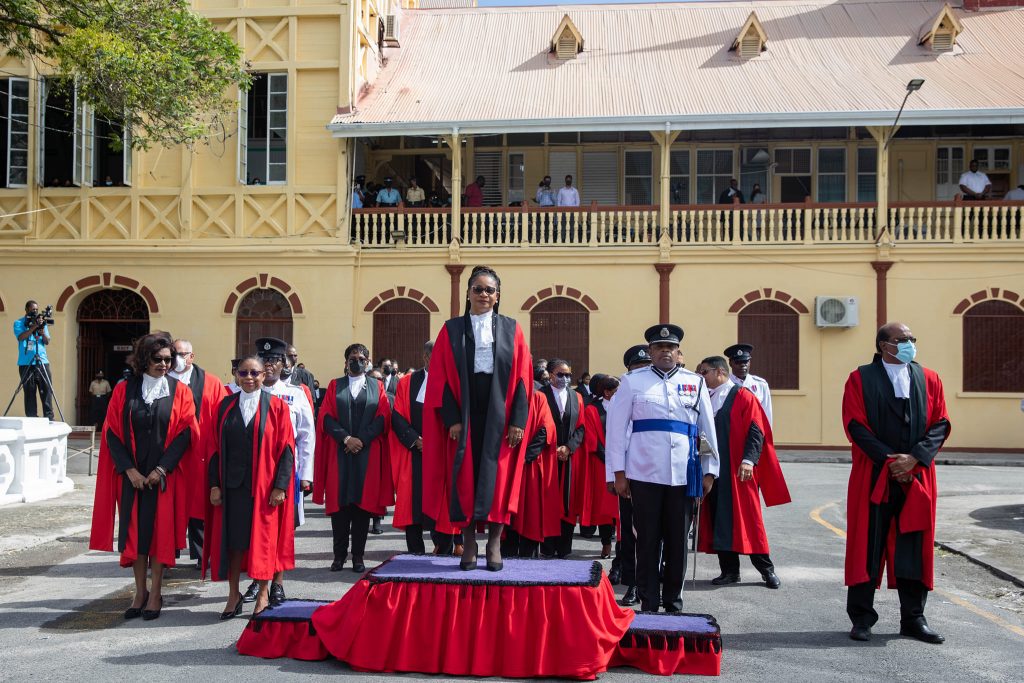 "The constitution has guaranteed the upholding of the rule of law by the creation and installation of an independent judiciary and we need to stress that, an independent judiciary— the creation and installation of such an institution," The chancellor noted.
Chancellor Cummings said there must be equal accountability before the law; since it is a fundamental pillar of the constitution— the same constitution she said provides for the state to not deny any person equality before the law or equal protection and benefit of the law.