The Government of Guyana is continuing its fight against the Covid-19 pandemic and with effect from the 8th August 2021, all foreign passengers will have to be vaccinated to be allowed entry into Guyana.
The Foreign passengers will have to provide their vaccination card to the airlines before their departure for Guyana.
Minister of Works, Bishop Juan Edghill who overlooks the aviation sector explained to News Source today that Guyanese nationals coming into the country will not be locked out, but their vaccination will be facilitated on arrival.
All incoming passengers will still be required to present a negative PCR COVID-19 test result.
"If they have been living overseas, they should be vaccinated. But if they arrive here on a Guyanese passport, we will not turn them away. We will facilitate their vaccination on arrival. The issue about vaccination is to protect people and that's the big issue, the protection of people. So we would not want to deny Guyanese access to Guyana, but we would expect a Guyanese who is living overseas would have been vaccinated already", Minister Edghill told News Source.
Minister Edghill said airlines and travel agents are already being guided about the new requirements for incoming passengers. The Guyana Civil Aviation Authority and the Cheddi Jagan Airport have been dispatching the information to those in the aviation and travel sector.
The Works Minister added that Guyanese nationals who are currently abroad on vacation should not worry since their vaccination will also be facilitated upon arrival in Guyana.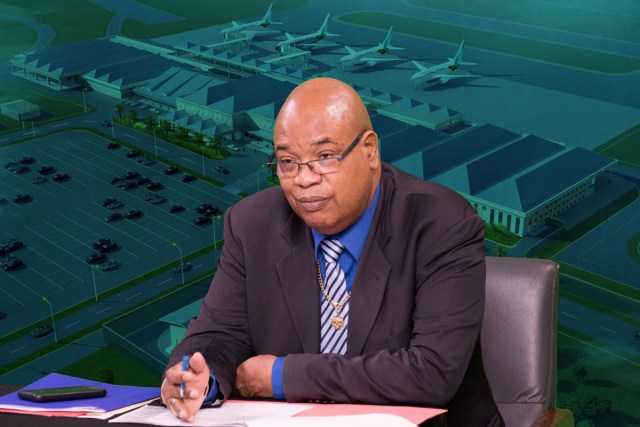 "No Guyanese will be locked out of Guyana…travel agents and airlines are receiving their advisories from the Guyana Civil Aviation Authority and the Cheddi Jagan International Airport Corporation has also been engaging the airlines", the Minister said.
Guyana is among several countries putting vaccination requirements in place for incoming passengers.
News Source understands that a person will be considered vaccinated once that person received a first dose of one of the vaccines to fight COVID-19.
Additionally, those persons who mixed their vaccine dosages with two different brands will also be considered to be fully vaccinated and allowed entry.