Guyana once again used its address to the United Nations General Assembly today to inform the international community of Venezuela's continuing claim to Guyana's territory.
However, this time, world leaders were informed of the matter being moved to the International Court of Justice for a final resolution.
Vice President and Minister of Foreign Affairs, Carl Greenidge, addressed the General Assembly this morning and said the adherence to the principles of the sovereign equality of States, respect for the sovereignty and territorial integrity of States, and the peaceful resolution of disputes are the most effective guarantees of peace.
"You will no doubt be aware of the controversy that has arisen between Guyana and its neighbor Venezuela over the latter's contention that the Arbitral Award of 1899 that settled the boundaries between the two countries is null and void. On 30 January 2018, Secretary-General Guterres took the decision that the controversy with the Bolivarian Republic of Venezuela should be referred to the International Court of Justice. The decision of the Secretary-General is binding on the parties", Minister Greenidge said.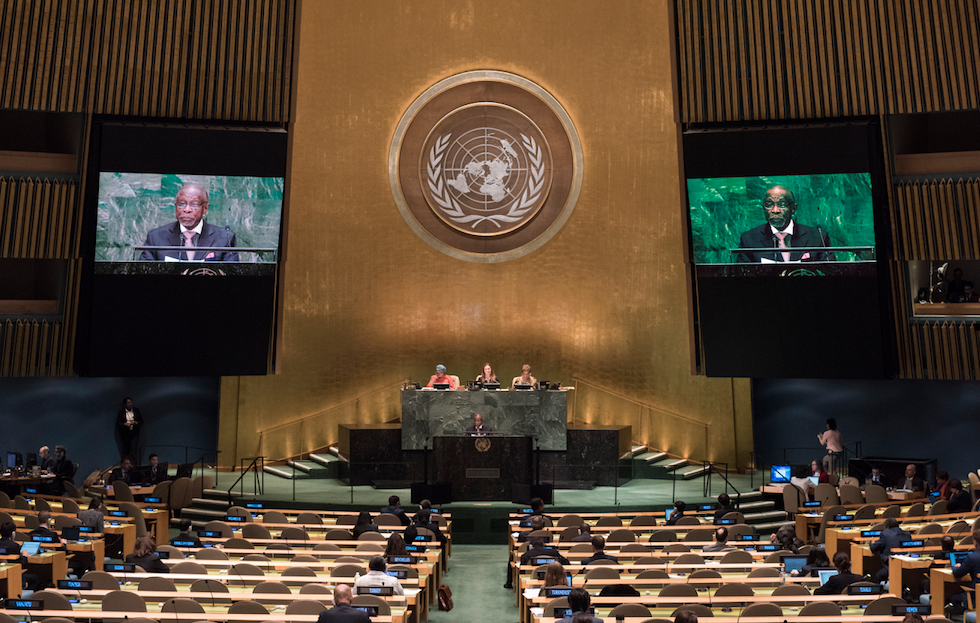 He reminded that in March of this year, Guyana filed its application in the Court seeking an affirmation of the validity of the 1899 Arbitral Award and the international boundary that it established.
However, Venezuela has thus far refused to participate in the proceedings.
Minister Greenidge said Guyana sincerely hopes that Venezuela will change its mind.
According to the Foreign Minister, "there is still time for it to do so. Guyana wishes to express its gratitude to the Secretary-General for his important contribution to the resolution of this longstanding matter and looks forward to a final judgment by the International Court of Justice. The rule of law must prevail."
Guyana has already put its legal team in place to make pleadings to the International Court.
Venezuela continues to push for the issue to be sent back to the Good Offices of the United Nation's process. That process was ongoing for several years with no success.