The Government of Guyana, through the Foreign Affairs Ministry, has dispatched a diplomatic note of protest to the Venezuelan government over Monday's shooting incident at the Guyana/Venezuela border in the Cuyuni area.
Three officers of the Guyana Geology and Mines Commission were shot at by Venezuelan soldiers from the Venezuelan side of the border.
Guyana has since stepped up monitoring and patrols of the bordering regions with its western neighbour that has been claiming two-thirds of its territory for decades.
In a statement on Wednesday afternoon, the Guyana Ministry of Foreign Affairs announced that the United Nations has also been informed of the latest action by the Venezuelan military at the border with Guyana.
The Ministry said the actions by the Venezuelan military could only lead to a destabilization of relations between the two neighbouring states.
Speaking to reporters at the Ministry of the Presidency on Wednesday afternoon, President David Granger said the issue came up for discussion at the National Security Committee. He said although it appears as though the Venezuelan soldiers may have made an "error", the situation could not be ignored.
"There might have been some error on the part of the Venezuelan National Armed Forces and the matter is now being investigated and we are working towards a resolution of the controversy", the President said.
He said the situation has not deteriorated and he does not believe there will be any confrontation. President Granger said the Chief of Staff of the Guyana Defence Force has been in contact with the Generals in the Venezuelan Armed Forces on the issue.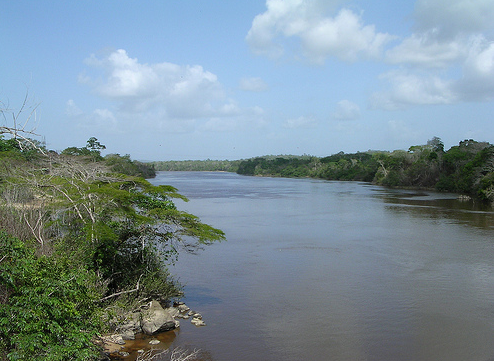 Asked whether he believes this latest incident is linked to last year's decree by the Venezuelan government, the President said he does not believe the two situations are linked.
Venezuela continues to claim a large portion of Guyana's territory despite the issue being settled decades ago.  It was reignited last year by the current Venezuelan President, Nicolas Maduro.
Guyana's President, retired Brigadier David Granger, quickly moved to the United Nations about the issue and the UN has been investigating the acts of aggression from Venezuela.
President Granger has been continuing to alert the international community about Venezuela's ongoing threats against Guyana.  He made the issue a major part of his United Nation's address last year.