As the APNU+AFC coalition prepares to take up 31 seats on the Opposition side of the National Assembly, the parties in the coalition have started the process of identifying nominees for the Member of Parliament positions.
APNU and PNC Leader, Former President David Granger is the Head of the Coalition's list and this morning he indicated to News Source that the issue of citizenship tops the Coalition's list of criteria for the MPs.
"We have proposed a list of criteria and topping the list of course is to verify the citizenship of the nominees", Mr. Granger told News Source.
While in Government, the APNU+AFC was forced to have four of its Members of Parliament who were also senior Ministers relinquish their seats in the Parliament because of dual citizenship.
Under the Constitution of Guyana, it is clearly stated that "No person shall be qualified for election as a member of the National Assembly who is, by virtue of his own act, under any acknowledgment of allegiance, obedience, or adherence to a foreign power or state."
During one of the Court cases after the no-confidence motion, the Chief Justice also ruled that the holder of dual citizenship is prohibited from sitting as a Member of the National Assembly.
Of the four coalition members who were forced to resign from Parliament, two of them, Joe Harmon and Carl Greenidge, re-emerged as Candidates in the last elections stating that they have renounced their citizenship. Neither of the two men has ever publicly displayed any certificate of renunciation while stating that their renunciation of their foreign citizenship had been granted.
Former President Granger also said the APNU+AFC will be taking a more diverse group of members to Parliament with more representation for women and youth.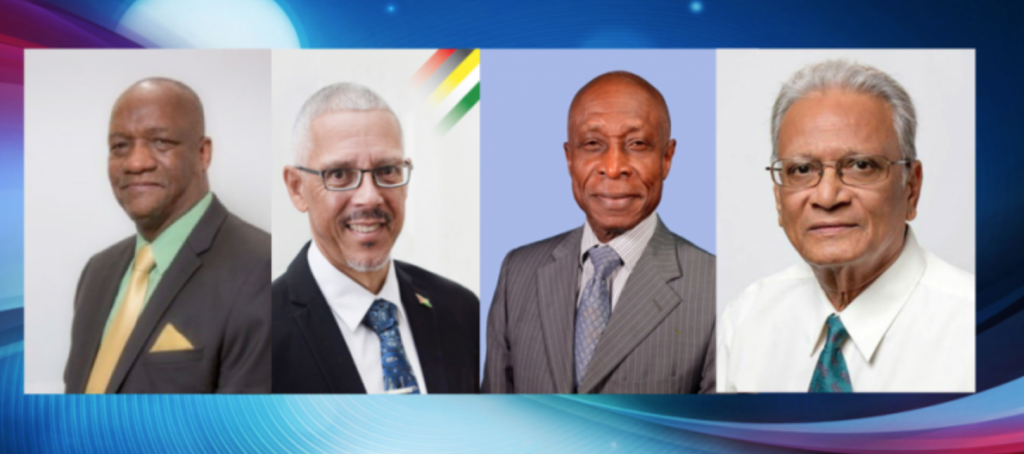 "We are looking for youth, we are looking for women and we are looking for geographical spread. So we are looking for gender balance and naturally we are also looking for people who are committed to pursuing and achieving our objectives in our manifesto", Granger said.
Mr. Granger said there will be changes to the coalition's representative list for Parliament and already the six coalition partners have been asked to examine the criteria that has been set out for the return to Parliament.
The Chief Election Officer has already written to the political parties that have won seats in the National Assembly to submit their list of members to serve in the House.