President David Granger on Thursday cast aside criticisms surrounding the appointment of several former Guyana Defence Force (GDF) Officers within his government and on special commissions and said that those appointments were based entirely on experience and competence.
"No body criticized PPP, why criticize me?" the President asked as he dismissed the claims that preference was being given to retired GDF Officers during a recording of the 'Public Interest' on Thursday.
Questions were raised soon after Mr. Granger, a retired Brigadier, appointed retired Brigadier Bruce Lovell and former woman Colonel Windee Algernon to head two separate Commissions of Inquiry.
"Well you can ask President Jagdeo and President Ramotar why they appointed Major General Singh to his present position, why they appointed Colonel Chabilall Ramsaroop to CDC, why they appointed Colonel Brassington Renolds as a Judge, why they appointed Colonel Persaud as the Accountant General and you can go through a whole list of people," Mr. Granger said.
He said when he became President in May 2015, there were over ten GDF officers that the former People's Progressive Party government had appointed.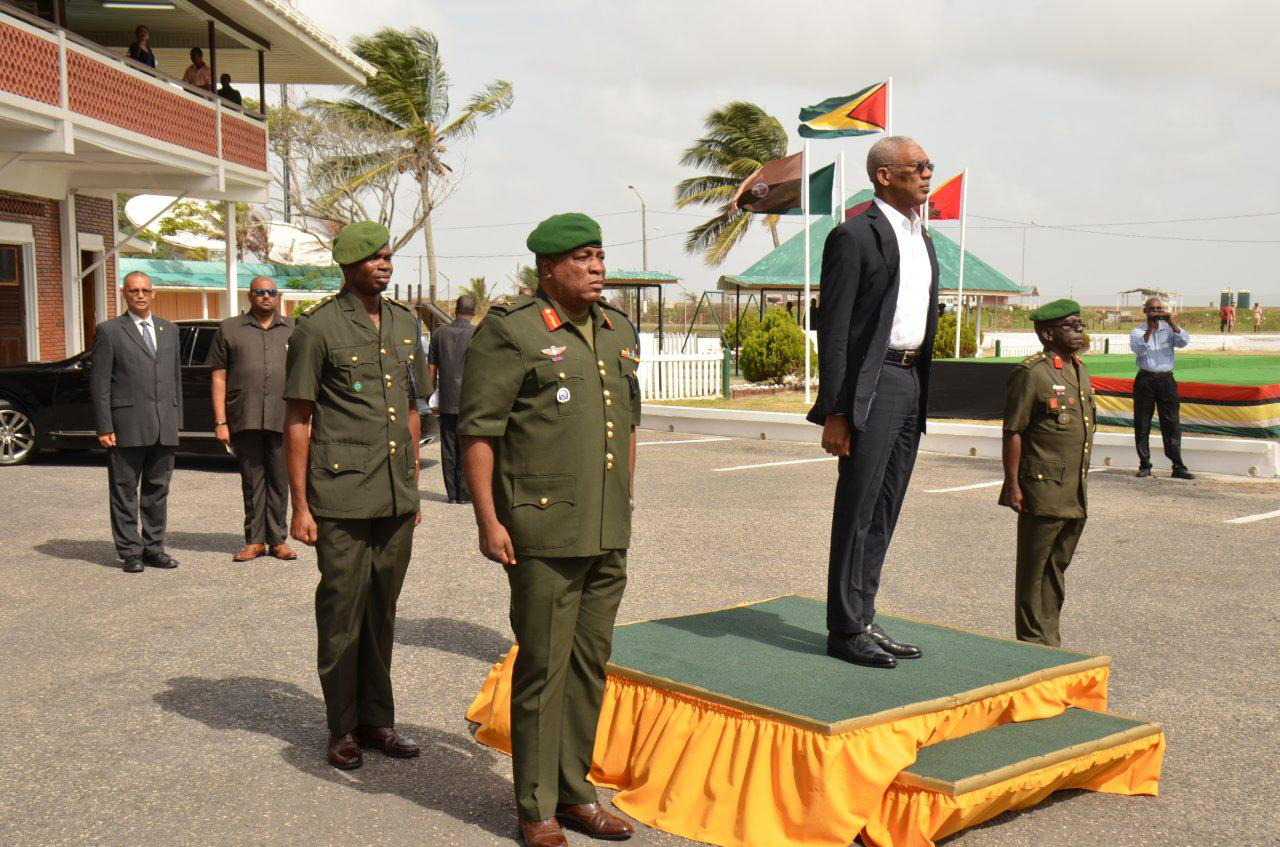 "They are human beings… they are people with skills, they are not a different breed of people," Mr. Granger added.
He said once a retired member of the army has skills and competence to serve in any position, he will not discriminate against them.
"I inherited a large number of former GDF officers that the PPP had appointed… I don't see anything wrong with asking a Colonel or a Brigadier to do a Commission of Inquiry," The President noted.
"There is the old saying that it doesn't matter is if it is a white cat or a black cat, if it catches rats it is a good cat, we want good cats," he added.
The Head of State stressed that the appointment was based on experience and competence.
In fact, Mr Granger said the PPP should explain why they appointed a Minister who was discharged from the GDF with ignominy.
"When they point fingers, they must explain why such a person was given such a high position."