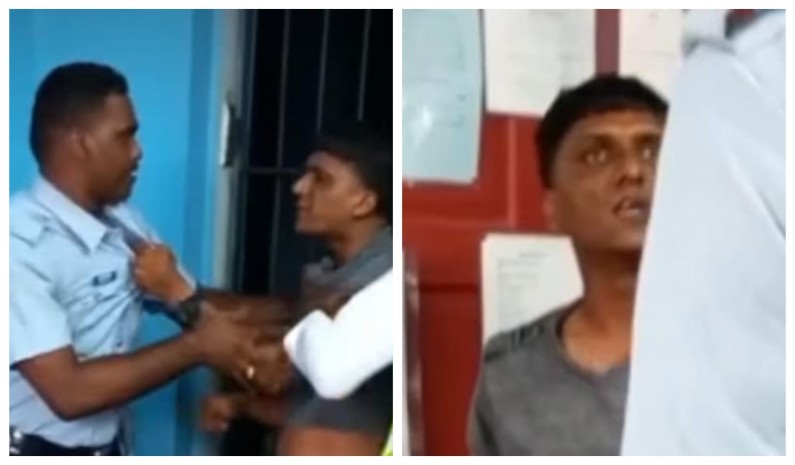 A 28-year-old West Demerara man, who was recorded on camera assaulting a Police Officer in a Police station following his arrest for drunk driving, has been charged and fined.
The man, Nicholas Balkisoon grabbed a Police Officer by the shirt and pushed him against a wall in the Police station after the officer took away his cellphone as he was under arrest.
In a statement today, the Police Force said Balkisoon appeared in Court and was charged for disorderly behaviour, assaulting a Peace Officer and driving under the influence of alcohol.
He pleaded guilty to all three of the charges. He was fined $10,000 for assaulting the policeman, $10,000 for disorderly conduct and $7,500 for driving under the influence.
Th Police Force said on Monday, he will face two additional charges, one for damage to property and the other for abusive language. He is expected to appear at the Vreed-en-hoop Magistrates' Court to answer to those charges.
In recent weeks, there has been an increase in cases of citizens attacking Police officers during arrests. Earlier this week, two teens were charged for assaulting a Police Officer during a traffic stop.