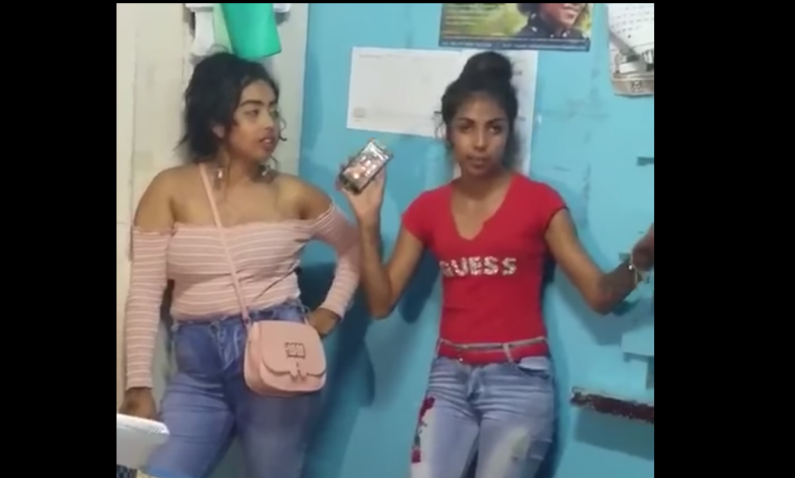 Two Berbice women who were caught on video berating and assaulting Police Officers at the Rose Hall Police outpost on Monday night will have to find themselves in Court on Thursday after being slapped with several charges.
The two sisters, 22-year-old Yasminie Ramsook and 30-year-old Mona Singh will appear in the Number 51 Magistrate's Court to answer to the charges of dangerous driving, damage to property, disorderly behaviour, assault of a peace officer and resisting a peace officer.
The Guyana Police Force said other possible charges are being examined.
The two were taken to the Rose Hall outpost after a car being driven by the younger sister had struck a parked vehicle and she drove away from the scene.
One at the Police station, the two women went on a verbal rampage against the Police Officers for detaining them. Referring to the Police Officers by their race, one of the sisters who declared "my name is tina, her name is Mona, watch us", threatened to have the officers fired.
When a female officer attempted to calm them down and ask that they put away their phones, one of the women could be seen hitting the officer.
A breathalyzer test was done on the woman who was driving the car and she was found to be below the legal limit of alcohol.