Mini-bus driver, Okemi Harry, who was caught on camera on Saturday attacking and assaulting a Traffic Police Officer appeared in Court today where he was slapped with 13 charges.
Harry stood before Sparendaam Magistrates Court where he was told of the thirteen offences.
He was charged with failure to wear a seatbelt, failure to carry a conductor, having tinted glass on his minibus, failure to behave in a civil and orderly manner, two charges of assault of a peace officer, damage to property, use of indecent language, disorderly behaviour, careless driving and failure to comply with Police directions.
He pleaded not guilty to the charges.
The Court was told that on Saturday, the bus driver was pulled aside by two Traffic ranks after he was observed driving his mini-bus above the speed limit.
He was told of the offence and asked to produce his driver's license. The Court was told that while the Officer was writing a ticket for the offense, using the information on the driver's license, the mini-bus driver attempted to pull away his driver's license, but the Officer held onto it.
The man reportedly became incensed and attacked the Traffic Officer, punching him to the body before putting him in a headlock and wrestling him to the ground.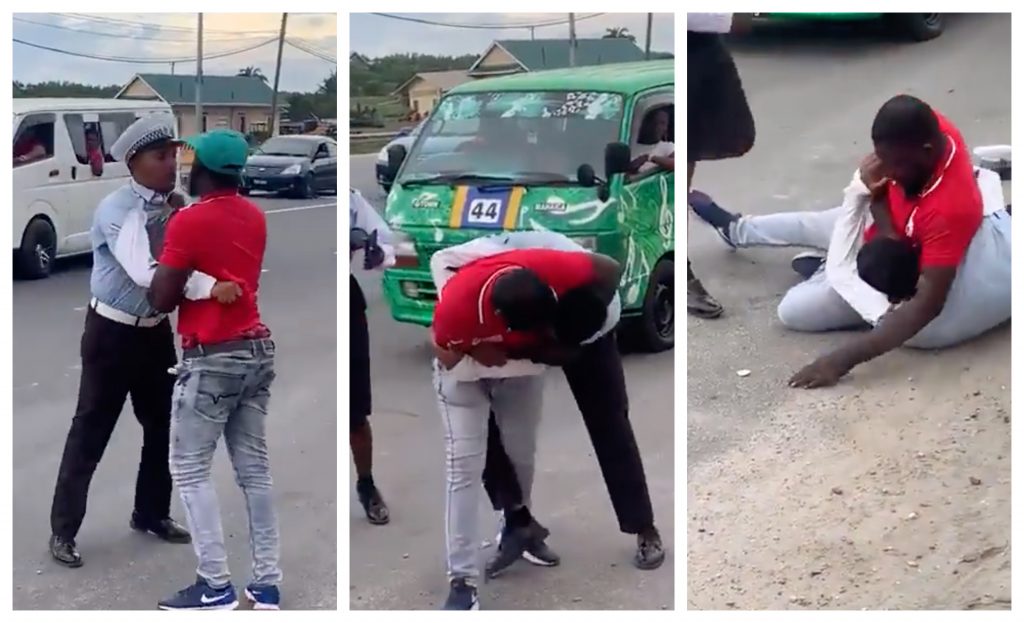 The Police said two days before the incident, he was pulled aside for failure to wear a seatbelt and he drove away from those officers.
While the Prosecution objected to bail, the Magistrate granted bail in the sum of $150,000 and ordered the accused to return to Court on the 19th December for the continuation of the case.
There have been a number of recent incidents of Police ranks, especially traffic officers, coming under attack while carrying out their duties.