Chief Justice Roxane George this afternoon ruled that the appointment of PPP Candidates at the last elections, Vikash Ramkissoon and Sarah Browne as Parliamentary Secretaries and non-elected Members of the National Assembly was illegal and therefore the two are to be removed from the positions and seats in the National Assembly.
In her ruling, the Chief Justice said that Brown who is the Parliamentary Secretary to the Amerindian Affairs Ministry, and Ramkissoon who is the Parliamentary Secretary to the Agriculture Ministry are not lawful Members of the National Assembly and could not occupy seats in the House.
The Chief Justice said that the arguments submitted by Attorney General Anil Nandlall and Attorney for Brown and Ramkissoon held no merit.
She made specific reference to the Dennis Morian case. 
A few years ago, the PPP Member Dennis Morian filed a constitutional motion questioning the legality of Former Ministers Keith Scott and Winston Felix sitting in the National Assembly as Technocrat Ministers, after they were both candidates for the APNU+AFC list for the 2015 elections.
Both the Supreme Court and Court of Appeal ruled that their appointments were illegal.
Justice George further pointed out that whereas the cases are not significantly different, the lower court is bound by the decision of the Appeal court.
The Chief Justice accused the Attorney General of abandoning his previous arguments in that case, while cherry-picking parts of that argument to support the appointment of the Parliamentary Secretaries.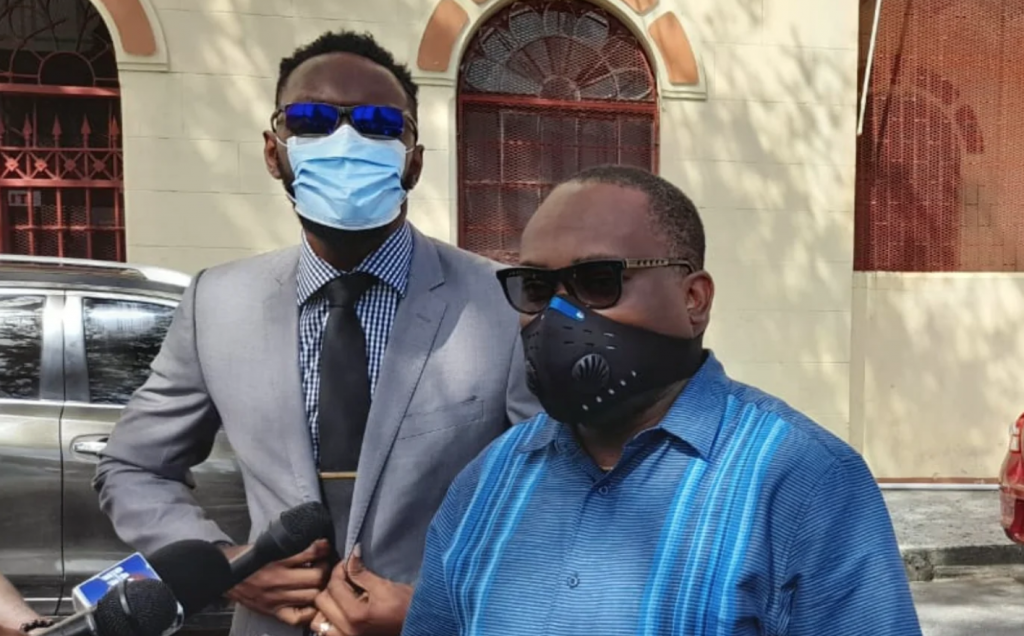 The fixed date application filed in the name of Opposition Chief Whip Christopher Jones asked the court for a declaration that Browne and Ramkissoon are not lawful members of the National Assembly of the 12th Parliament of Guyana and are also not validly appointed Parliamentary Secretaries.  Jones was being represented by Senior Counsel Roysdale Forde,
Forde argued that persons who are on the successful list of candidates are elected to the National Assembly and therefore cannot qualify under Article 105 to be non-elected MPs
The Chief Justice agreed with the arguments put forward by Senior Counsel Forde.
Further, now that the judgement has been granted, the Speaker of the National Assembly, will now have to inform Brown and Ramkission that they can no longer participate in the business of the Assembly.
The Chief Justice said the Speaker should know what he has to do.
.