Opposition Member of Parliament, Sherod Duncan has been suspended from attending the next four sittings of the National Assembly after he loudly protested a remark by Local Government Minister Nigel Dharamlall who told a female Opposition MP last evening that she was in need of a "Dildo", which is a sexual stimulation toy.
Dharamlall made the remark while he was at the microphone responding to questions about the regional budgetary allocations. The remark was clearly heard but was ignored by the Speaker.
When Duncan shouted across the Assembly that Dharamlall was a "nasty fella" for making the remark, the Speaker objected and told Duncan to take his seat.
The Opposition MP refused and stated that Dharamlall was being allowed to be disrespectful to the female Opposition parliamentarians.
With Duncan continuing his loud objection to Dharamlall's remark and refusing the Speaker's instruction to withdraw from the sitting, Speaker Manzoor Nadir then called on the Government to move a motion to have Duncan suspended for the next four sittings.
The motion was moved by Governance Minister Gail Teixeira and the Government used its majority to pass it.
The Assembly was suspended briefly and the Opposition stayed out of the rest of the sitting, pointing to the continued disrespect by the Local Government Minister towards Opposition MPs and the Speaker's failure to address the issue.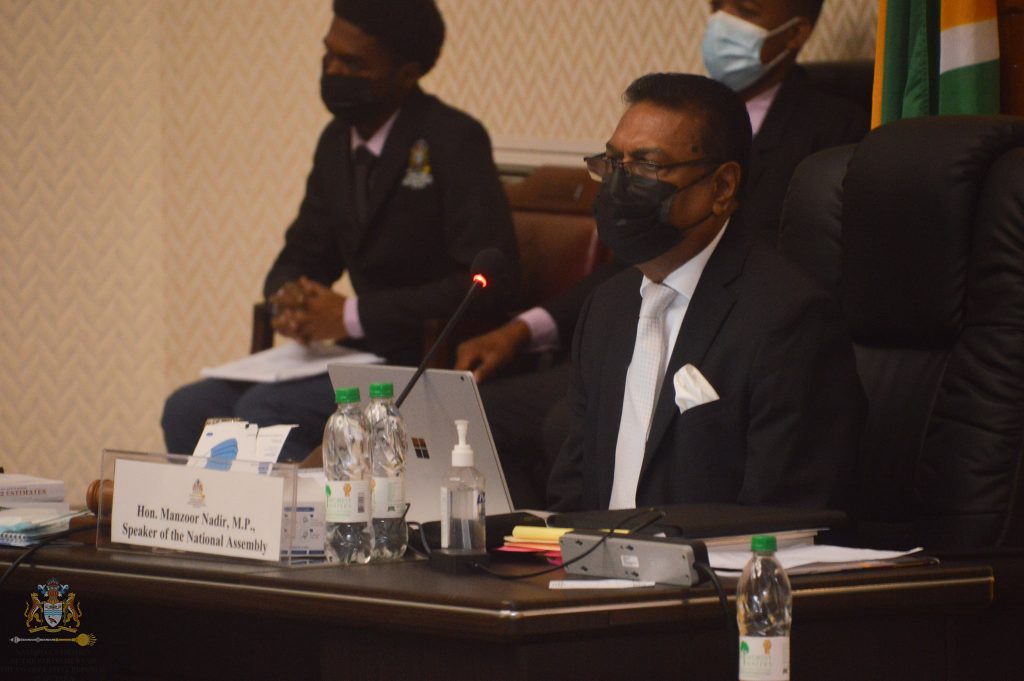 In a statement last evening, the Opposition said it was not the first time that Minister Dharamlall had made crude and vile remarks towards Opposition female MPs. They said his behaviour dates back to 2020 and the Speaker has consistently failed to act on complaints about the Government Minister's behaviour.
The APNU+AFC said it will no longer tolerate the disrespect by the Government Minister and the Speaker's regular failure to reign in the abhorrent behaviour by the Government MP.