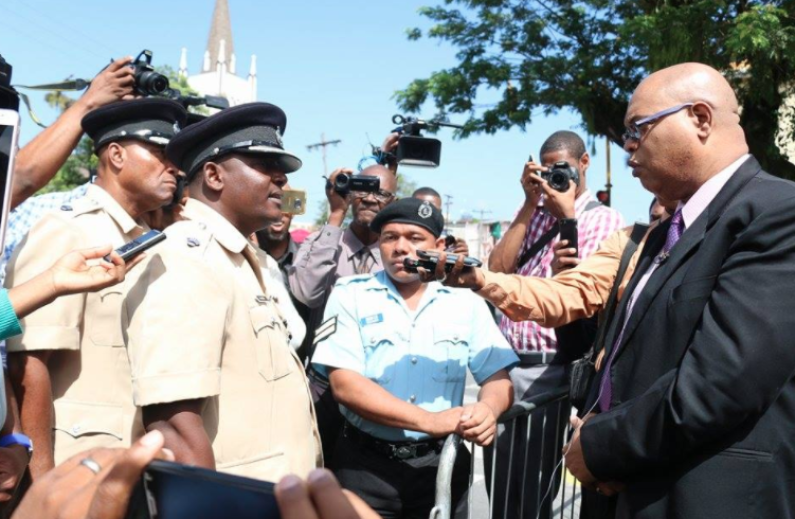 Opposition Member of Parliament, Bishop Juan Edghill, has been suspended from being in the National Assembly for the next four sittings.
The announcement was made by the Speaker just after the Government moved and used its majority to pass a motion suspending Edghill for his "gross misconduct" during the sitting of the Assembly yesterday, when he refused to follow the Speaker's orders to sit and then leave the Chambers.
Mr. Edghill attempted to head to the Parliament buildings this morning but was prevented from doing so by Police officers at the barriers surrounding the Parliament.
When there was an attempt to breach the barricades, he was ushered away from the area in the company of some of his colleague Members of Parliament.
Opposition Leader Bharrat Jagdeo raised concern over the suspension but took his seat after he was asked to do so by the Speaker.
Speaker Barton Scotland explained that the motion does not allow for debate and the four sitting suspension was very lenient since the standing orders allowed for suspension for the entire parliamentary session.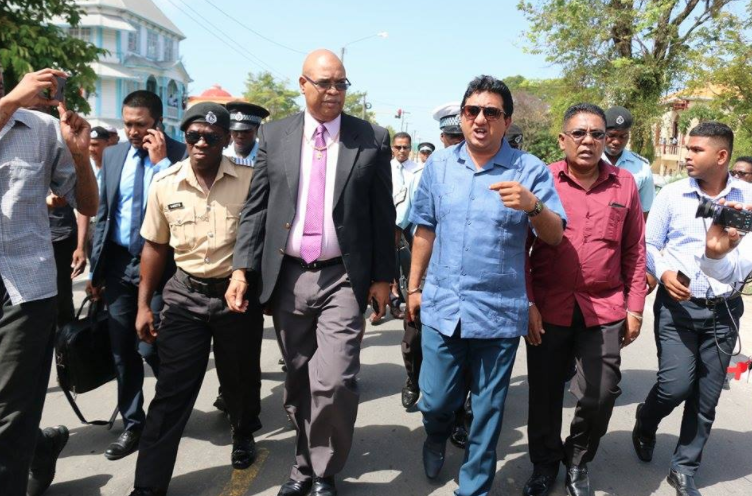 He said so grave was Edghill's misconduct that he could have been suspended for the entire session of the current parliament.
Once the motion was passed, the Speaker took the Assembly back into the Committee of Supplies to consider the budget estimates. He said he would be continuing from yesterday but would not be allowing debate on those estimates. The PPP wanted to ask questions as the Speaker moved through the Ministry of the Presidency estimates, but he disallowed that because of delay caused by yesterday's events.
The PPP walked out of the Committee of Supplies because of that move.