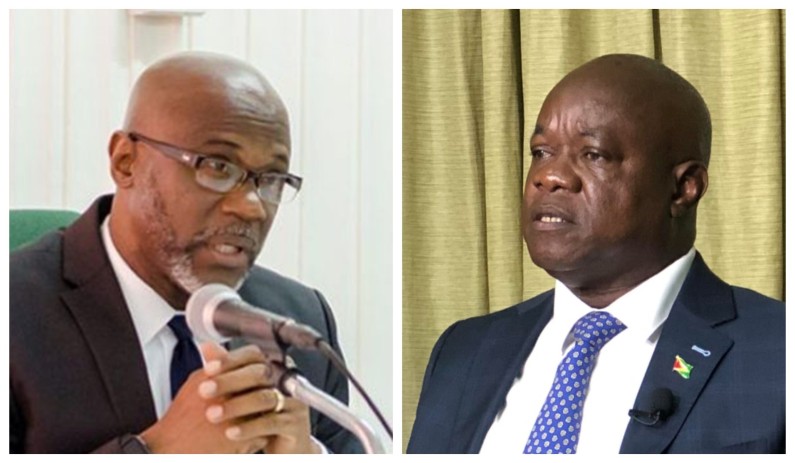 A number of Central Executive Committee members of the People's National Congress have been expressing concern about the party leader's recent announcement, that the biennial delegates congress for the party will take place sometime next year, and one Central Executive Member has documented his concerns in a letter to the Chairman and other senior party members.
In a letter written by Central Executive Member, retired Rear Admiral, Dr. Gary Best, it was pointed out that the announcement by the PNC Leader was done without any consultation or agreement from the Central Executive Committee.
The congress is due to take place in December in keeping with the party's constitution that it be held every two years, however, the party leader has announced a delay that could see the congress being held between April and August next year.
In the letter shared with News Source by a senior party member, the executive member, Dr. Gary Best described Norton's announcement of a postponed Congress date as "unilateral and unauthorized", adding that party members have been left disturbed by the announcement since it was done without a meeting of the Central Executive Committee, as mandated by the party's constitution.
He said the party's decision-making process is built around consensus, and there is a requirement for the CEC to make decisions about Congress, which act as a shield to potential "contestants from accusations of advantage, bias and meddling".
Best said the party's Central Executive Committee must not allow the democratic progress that the party has made over the years, "to be jettisoned by unilateral decision making".
He also reminded that the last Central Executive Committee was faced with similar matters when unauthorized decisions were made, and those decisions had to be recalled.
According to Dr. Best, the party can host a Congress in 2023, and he believes once the date is set, enthusiasm and finance will flow, "and democracy will continue to be the winner".
Other senior party members have also been expressing similar views and believe that the Congress should take place this year.
One party insider said, the party cannot encourage a situation where the leader, who is seeking re-election and therefore becomes a candidate, can be allowed to make decisions about the timeline and conduct of the elections that he will be contesting.