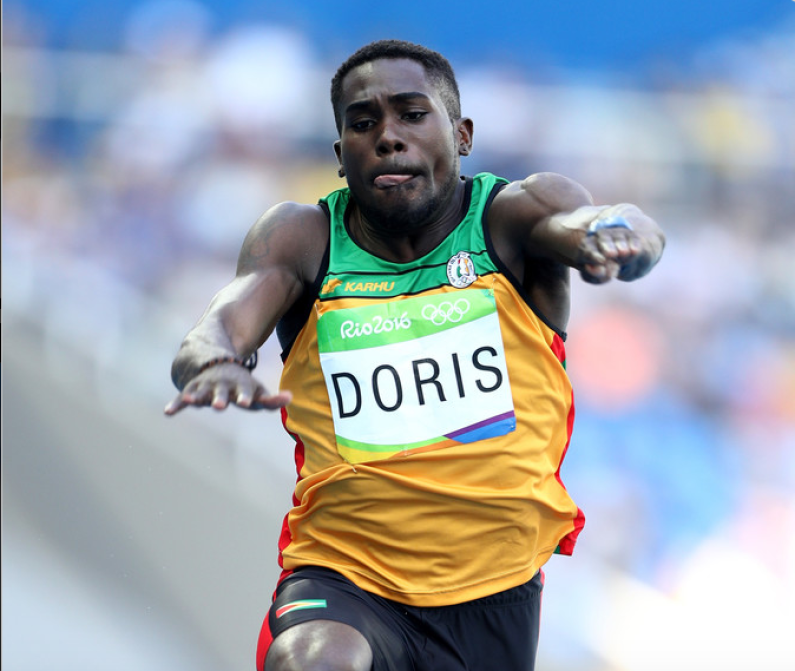 Guyana's hopes of breaking a 36-year medal drought at the Olympics were dashed on Tuesday morning as triple jumper, Troy Doris, was left off the podium and in 7th place after two foul jumps in the triple jump finals.
A disappointed Doris glanced at the scoreboard after his last jump.
American Christian Taylor grabbed the gold medal with his 17.86 meter leap while his fellow American, Will Claye claimed the silver medal after his 17.76 meter jump. China's Dong Bin, claimed the bronze medal with his 17.13 meter effort.
Guyana's Troy Doris was left in the 7th position following his 16.90 meter effort.
Although Doris did not make it to the medal stand, when he walked in to the Olympics Stadium in Rio on Tuesday morning for the Triple Jump Finals, he became the first Guyanese in recent years to qualify for the finals of any olympics event.
Retired boxer, Michael Paris remains Guyana's only medal winner at the Olympics.  He fought his way to a bronze medal in 1980.