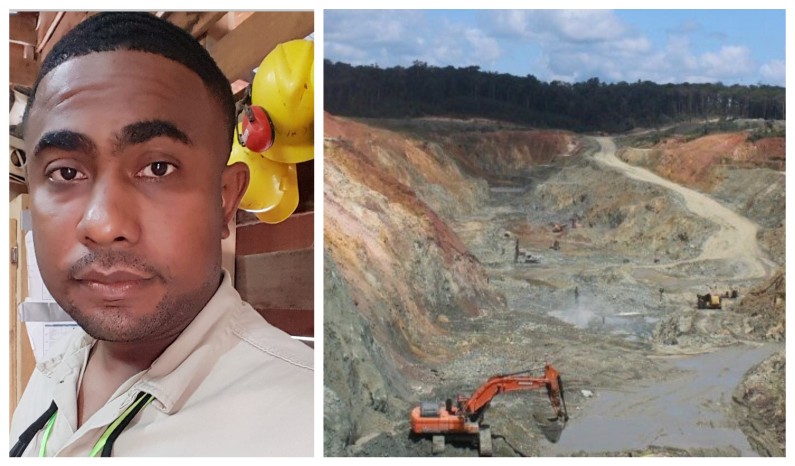 All gold mining operations at the Karouni mines of the Troy Resources company have been suspended following the tragic mining pit collapse this morning that claimed the life of geologist, Ryan Taylor.
In a statement expressing its sympathy, the Ministry of Natural Resources indicated that it has instructed the Guyana Geology and Mines Commission to carry out a thorough investigation and also ordered the immediate suspension of mining operations at the mine site.
The suspension is expected to remain in place until the investigation is completed.
The Ministry has urged those involved in the mining sector to always be in compliance with the rules and regulations of the industry, to evade risks and fatalities.
In a statement of its own, the Troy Resources company explained that the geologist, Ryan Taylor was standing above an excavated working face when the 3-metre embankment that he was standing on collapsed and he suffered fatal injuries.
The company said it is saddened by the tragic loss of life and has extended sympathy to the man's family and friends. Troy Resources indicated that it will be providing full support to the family during this period of grief.
Additionally, the company will be flying in a grief counselor to its interior location to help its employees cope with the loss.
When the mining pit collapsed, other workers rushed to the young man's aid and spent several minutes digging him out of the pit which had trapped him.
A full investigation is ongoing.