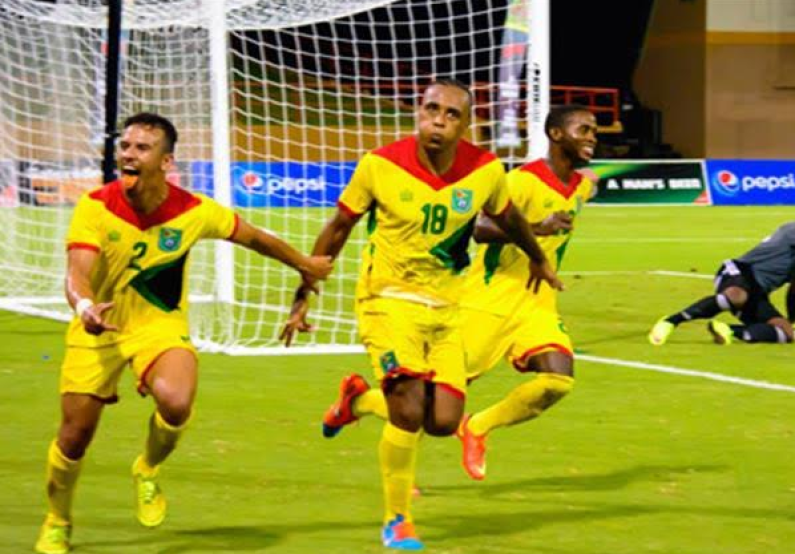 Guyana's Senior Men's National Football Team, Golden Jaguars,  will play Martinique in a friendly international match on
March 28
, as part of the French Overseas Department's preparations for the 2017 CONCACAF Gold Cup.
The game, part of the official FIFA calendar window for international matches, will take place at the McKenzie Sports Ground in Linden at 20:00hrs.
Martinique, which is funded and supported by the French Football Federation, also plays Barbados on
March 26
.
"We are delighted that the Golden Jaguars will face Martinique this month as part of its warm up for the CONCACAF Gold Cup," said GFF President Wayne Forde.
"This is going to be a great occasion and a challenging game against a very tough regional team that feeds a lot of players into the top leagues in Europe, as well as the French set-up. It is vital for our own development that we use these international calendar opportunities to expose the Jaguars to strong opposition. We urge all of our football fans to come out and support the team."
The last time Guyana played an international match in Linden was May 19,  2011, when Guyana beat Barbados 1-0.
In July, Martinique plays in Group B of the 2017 CONCACAF Gold Cup against the United States, Panama and either Haiti or Nicaragua.
Meanwhile, the Jaguars have climbed five places to 131 in the FIFA/Coca-Cola World Ranking, according to the latest figures released on Thursday.
Guyana remains 18th out of the 41 CONCACAF footballing nations, and 9th out of 25 national teams in the Caribbean Football Union.