Guyana's Senior National Football team, the Golden Jaguars will face a challenging opponent, Martinique, on Monday evening at the McKenzie Sports Club (MSC), Ground in Linden and the match is expected to produce fireworks for the fans in attendance.
 Interim head coach Wayne Dover feels that the players are ready for what is expected to be absorbing contest.
"Many of these players are in season, time has not been a factor regards to training; they have done it before and can even a boat session the day before would have been good enough for these guys," Dover confidently stated.
The coach did not want to disclose his possible XI for

the

 match as a way of hopefully preventing any possible strategies the opposition may develop.
However, he revealed that the players have increased their situational awareness and they will be approaching the men from the insular region of France who have qualified for the CONCACAF Gold Cup with caution in the early minutes before imposing their will to bring the desired result for the fans.
Captain Samuel Cox expressed his elation over being able to represent his country, adding that there is a positive vibe among the players. "Any opportunity I have is a privilege to represent the country, there is a good buzz around the camp and it can only be positive that we want to take the Golden Jaguars to another level," the defender stated.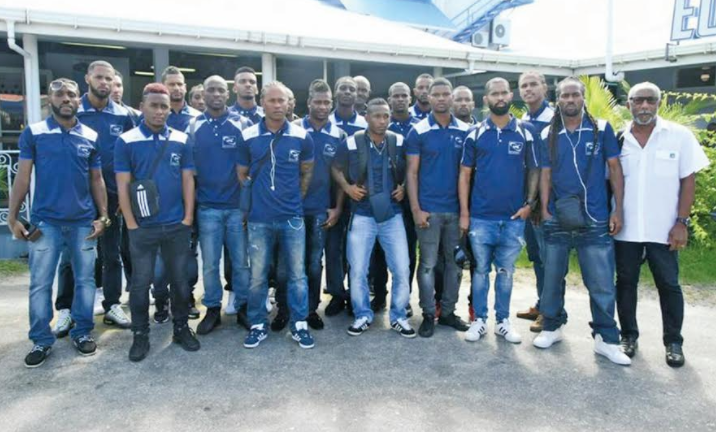 The Golden Jaguars  will be meeting a team that lost 1-2 on Sunday to Barbados and Martinique Captain Kevin Parsemain stated,

"Guyana will be good game. It's going to be tough be it will be exciting and we're looking forward to the challenge. A lot has changed for us from the last time we played. We're heading to the Gold Cup and so this is an important match for us,"
Action gets underway at 20:00h; admission to the venue is $1,500. The Guyana Football Federation is urging fans to show patriotism and support for the Golden Jaguars by wearing yellow.