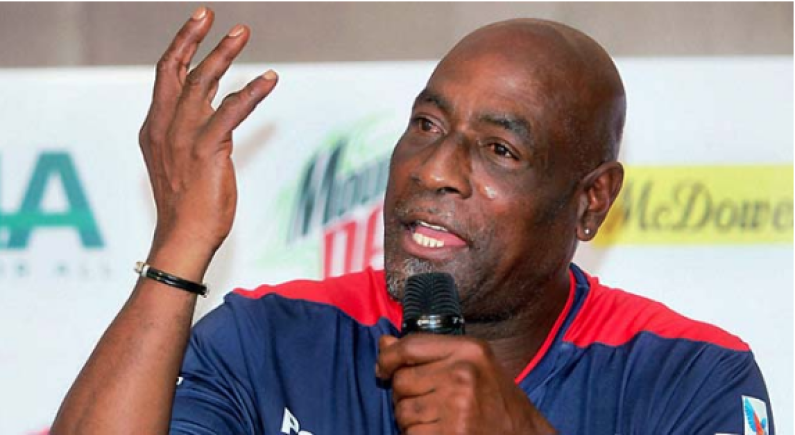 Former West Indies captain and one of two living national heroes, Sir Vivian Richards, has criticised the International Cricket Council (ICC) over its "reprimand" of Twenty20 captain Darren Sammy and the West Indies players.
The ICC, on Monday, slammed the Caribbean team for comments from captain Darren Sammy following their Twenty20 World Cup victory over England in the finals played in India.
The sport's governing body described the comments as "inappropriate, disrespectful and (bringing) the event into disrepute". Serious consideration, it added, had been given to levelling Code of Conduct charges against the players, which could have resulted in fines and/or bans.
But according to Sir Viv, who is regarded as one of the finest batsman to have played the game, there are more important issues plaguing world cricket.
"When you look around the world in terms of the governance of the ICC, there are rules for some and not others," he said.
Sir Viv, who amassed 8,540 runs in 121 Test matches and a further 6,721 runs in 187 one-day games, pointed to the fact that India is yet to introduce the use of television replays (third umpire) for international or ICC sanctioned matches in their country.
"I am only trying to hit back because of what they are trying to do because of Sammy's comments. They are trying to be a body that if you say this, it's out of order, then you are going to be this and you are going to be that," he said.