Guyana and Colombia have signed an open skies air services agreement, which will facilitate airlines being able to operate direct services between the two countries.
The Agreement was signed today in Colombia on the sidelines of the International Civil Aviation Organisation meeting.
Guyana's Minister of Public Works, Juan Edghill signed on behalf of the Guyana Government while Colombia's Director of Civil Aviation signed on behalf of the Colombian Government.
In a statement issued today by the Guyana Civil Aviation Authority, it was noted that through the agreement, Guyana and Colombia have agreed to remove all restrictions on market access, capacity, frequencies, and pricing to create a more open market and to give route rights to airlines from the two countries.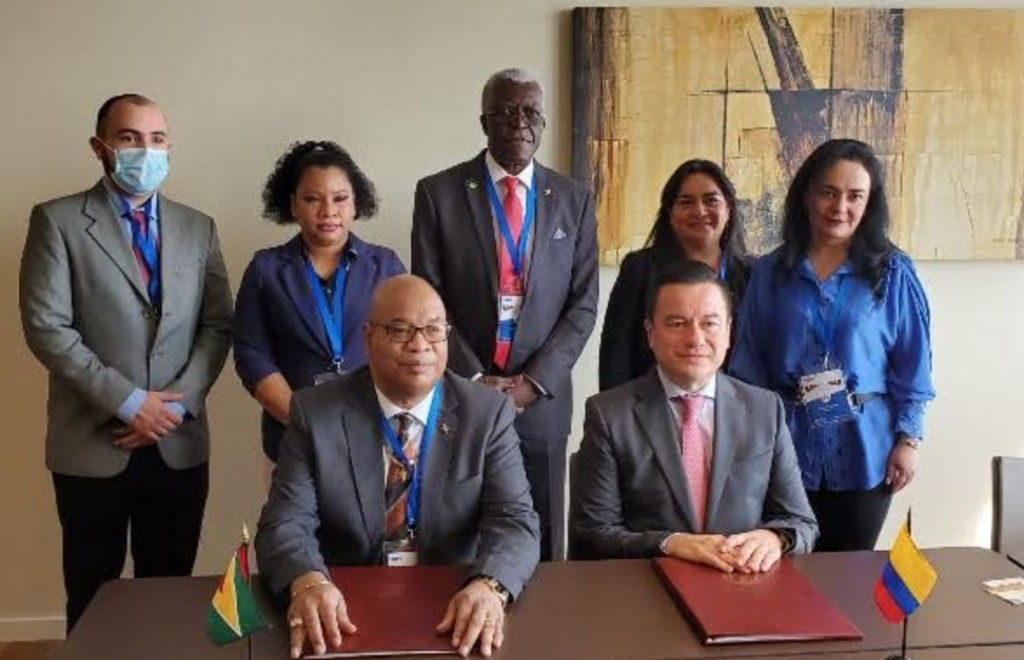 Minister Edghill said the agreement is in keeping with the Government's commitment to connecting Guyana with the rest of the world.
There are no direct flights between Guyana and Colombia presently, but the open skies agreement puts in place the legal framework that opens market access for airlines to operate and enhance competitive air transport services, trade, and economic growth between the two countries.