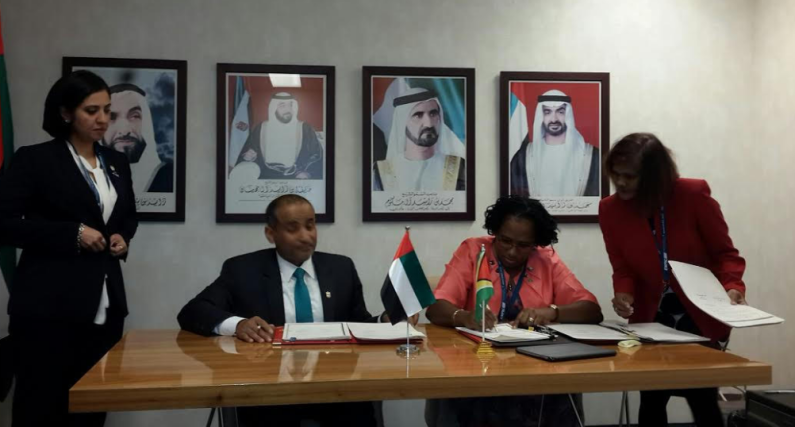 The Government of Guyana has signed an Air Services Agreement with the Government of the United Arab Emirates (UAE). The agreement allows for operations by airlines from either State.
Minister within the Ministry of Public Infrastructure Annette Ferguson signed the agreement on behalf of Guyana on Tuesday while attending the International Civil Aviation Organisation (ICAO) World Aviation Forum (WAF) 2015 at the ICAO Headquarters in Montreal.
After the signing, Minister Ferguson alluded to the UAE being the home of two of the world's best airlines, Etihad and Emirates and hopes that at least one will operate into 'Destination Guyana'.
The agreement has been in the works for over a year and negotiations and meetings started under the previous government.
The move could see airlines based in the UAE plying the Georgetown route to other destinations including the United States and Europe.
Guyana is hoping to tap into benefits that could come with the air services.
The ICAO World Aviation Forum 2015, themed "Aviation Partnership for Sustainable Development" is a timely event as ICAO, the United Nations Specialised Organisation for civil aviation recently launched its No Country Left Behind initiative to better identify and coordinate assistance to States. The ICAO WAF is a unique opportunity to harness aviation's vast potential to stimulate economic growth in a manner consistent with the United Nations 2030 agenda for sustainable development.