A confident President Irfaan Ali assured the country this afternoon that there will be no military conflict between Guyana and Venezuela, despite the build up of Venezuelan military troops near the Guyana border and the planned referendum by the neighbouring country to gain public support for its claim of Guyana's Essequibo region.
Tension has been rising steadily between Guyana and Venezuela over the past weeks, with the Venezuelan military even confirming the construction of an airstrip in an area near to the Guyana border.
At a press conference this afternoon, President Ali pleaded with the nation to rely only on official communication from the Government of Guyana or the Guyana Defense Force.
He said while some concerns are genuine, the Government is working tirelessly in the background to ensure peace prevails.
"I believe strongly that there is no fear that should be driven in the Guyanese people or in your psyche at this moment. As your President, I am confident that the course Guyana is taking will not only bring us success but will ensure that our region remains a region of peace," the President said.
Venezuela's Vice President Delcy Rodriguez has been making constant threats against Guyana across social media.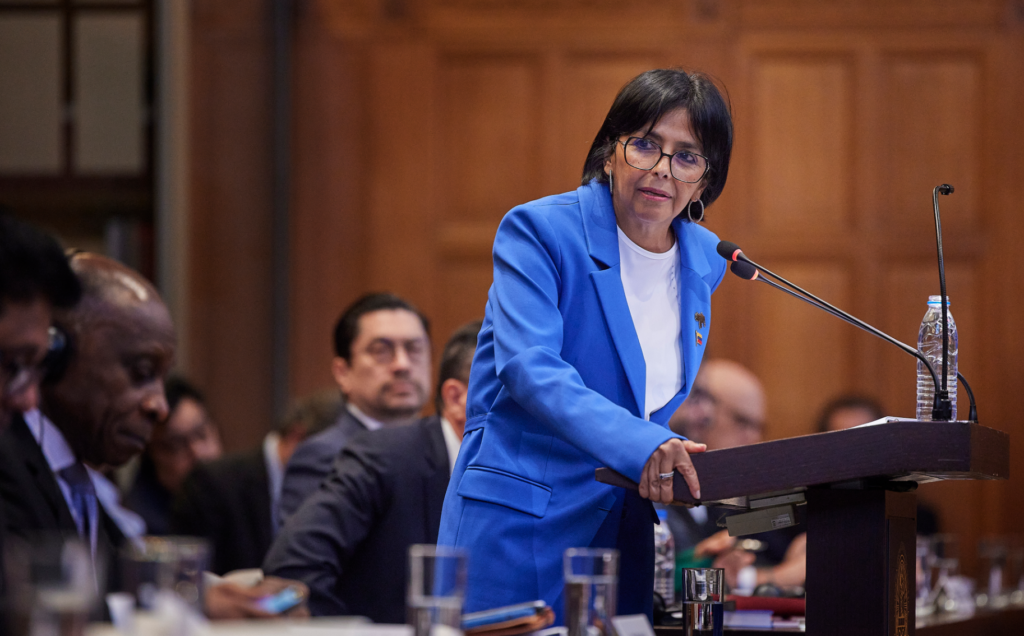 In pointing to her many statements, President Ali said a deliberate attempt has been taken not to respond to the Venezuelan Vice President and not "fight ignorance with ignorance".
"What is necessary for us at this time is for us to do everything at every level to ensure that Guyana's sovereignty and territorial integrity is kept intact, and I am assuring all Guyanese that we are spearing no efforts and are confident that the work that we are doing will not only ensure this, but secure this," the President said.
Asked whether Guyana will be seeking military support from the United States or any one of its strategic partners to counter any military aggression from Caracas, the President said with the work it is doing, it does not believe Venezuela would act in a reckless manner and use military force.
"We have also engaged the Chief of Staff and the Senior Command are continuously engaged with partners across region and of course, extra-regionally and we are assured that Guyana's territorial integrity and sovereignty, will not see our development partners standing aside and allowing anyone to take advantage of us," the President assured.
The President said there are no efforts being speared in ensuring that the country continues to enhance and strengthen its capability.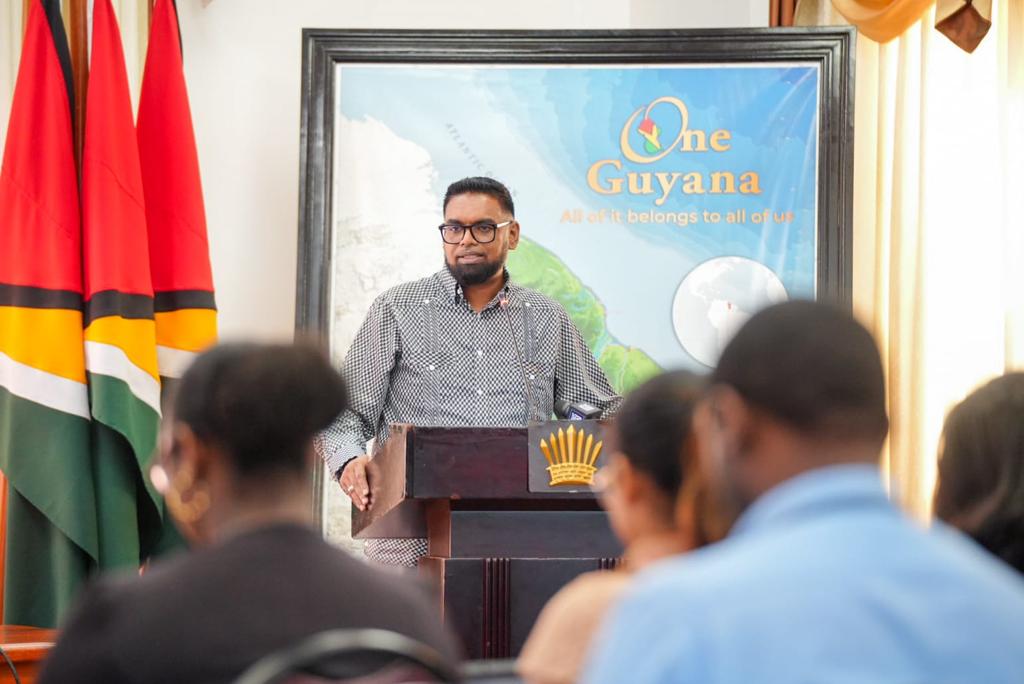 Additionally, the President said a massive public awareness campaign will be rolled out in the coming weeks, and there is also plans in place to send a "strong" national message on the day of the Venezuelan referendum claiming Guyana's Essequibo.
Earlier this week, Guyana and Venezuela appeared before the International Court of Justice, as the Court heard Guyana's application for a number of the questions in the upcoming Venezuelan referendum to be blocked. Venezuela has dismissed Guyana's concerns and has made it clear that the referendum will go ahead.
The Court is still to rule on Guyana's application.