A 15-year-old girl, who is accused of setting the Mahdia School dormitory on fire, killing 19 children was today charged with murder, and remanded to the Juvenile Holding Centre.
The teenage girl appeared virtually at the Mahdia Magistrates' Court this morning. She is being represented by Attorneys Dexter Todd, Dexter Smartt, Jevon Cox and Tanya Clement.
In Court, she was not required to enter a plea to the indictable murder charges, which stated that she set fire to the school facility on Sunday 21st May resulting in the deaths of the 18 girls and one boy.
The names of each of the victims were read aloud during the Court hearing.
The Police Prosecutor appeared in Court along with a Childcare Protection Officer and a Welfare Officer. The teen was remanded to the juvenile detention centre and the next Court hearing is set for the 4th July.
The appearance of the accused in Court today followed recommendations from the Director of Public Prosecutions that she be charged with 19 counts of murder.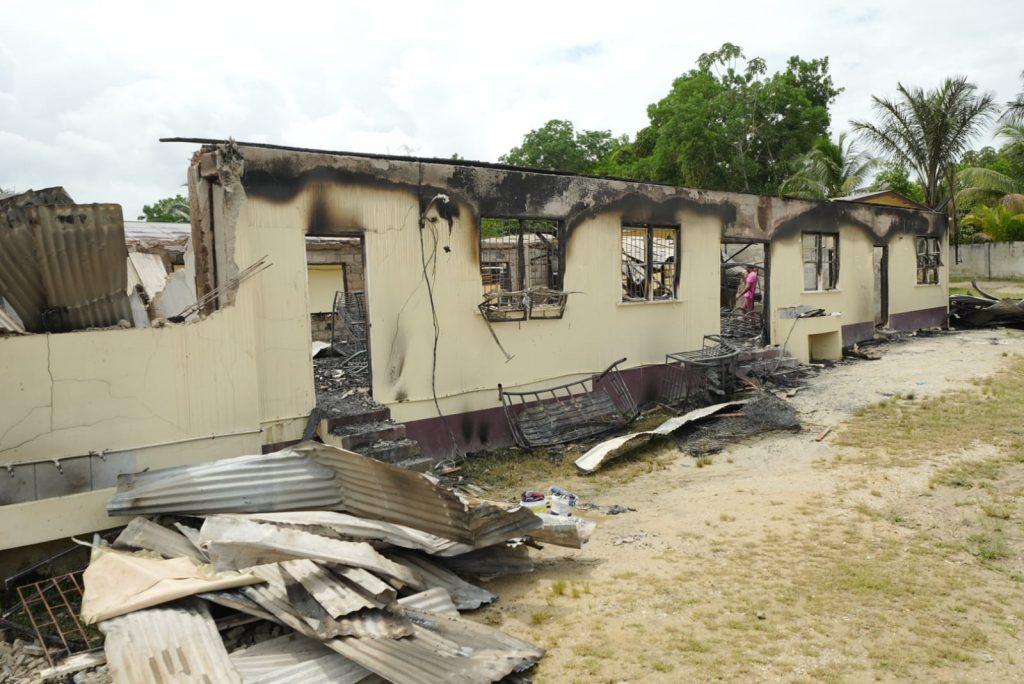 Over the weekend, the results from DNA tests were received by the authorities, positively identifying the remains of 13 of the victims who were killed in the blaze and were burnt beyond recognition.
The Guyana Police Force and the Guyana Fire Service in their investigations found that the fire was maliciously set, while many of the students were asleep last Sunday night.
The fire swept through the heavily grilled facility, trapping many of the students, and made it difficult for rescuers to gain access.
Eventually more than 25 students were rescued, but sadly 19 of them did not make it out of the inferno.
The tragic incident led to three days of national mourning and led to a national conversation on security of school dorms and related issues.