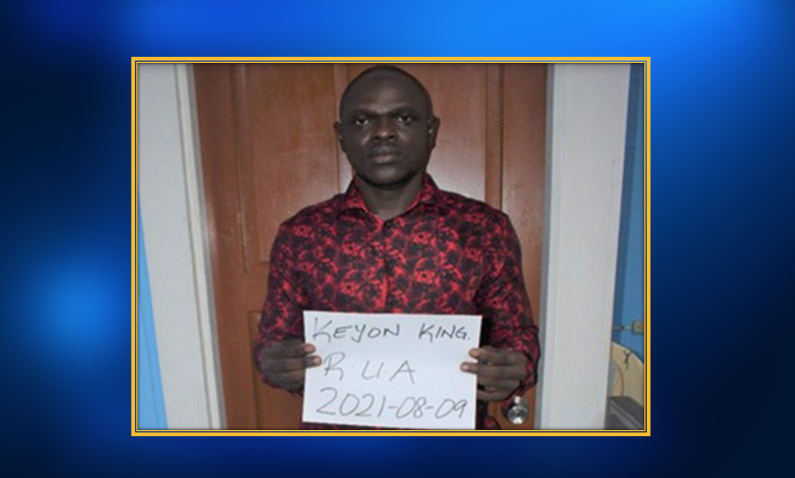 Former Guyana Defense Force (GDF) Sergeant, Keyon King who was charged three months ago in connection with the multi-million dollar gold heist and robbery at a Kitty gold trading company was sentenced to three years in jail today after pleading guilty to the robbery charges.
The 32-year-old appeared before Principal Magistrate Sherdel Isaacs today for the continuation of the matter and confessed to the crime. In total, he faced five robbery charges. He pleaded guilty to all of them and was sentenced to three years in jail on each charge. However, the sentence will run concurrently.
King admitted that on the 5th August at Gordon Street, Kitty in Georgetown, while being armed with a gun and in the company of others, he robbed Wallison Enterprise of $38 million in local currency and $20 million worth of raw gold.
The additional charges that he pleaded guilty to, were in relation to the robbery of the employees of the business place. They were all relieved of their valuables at gunpoint.
In an explanation to the Court, ex-soldier said he committed the robbery because he was the sole breadwinner of his family and was struggling to make ends meet.
He apologized to the Court and asked the victims for forgiveness. After his sentencing, King was carted off to jail.
Some of the money from the robbery was found buried in a backyard as the Police widened their probe.
A number of other men are before the Courts facing charges in relation to the same multi-million-dollar heist.