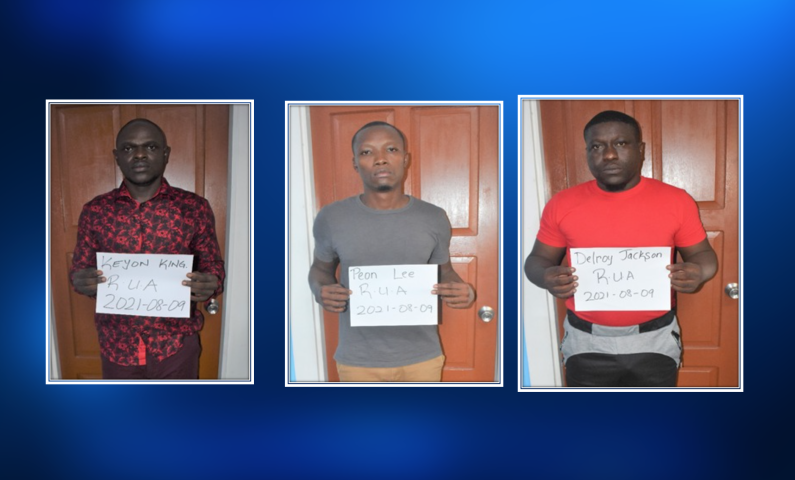 The Guyana Defence Force Sergeant who was arrested in connection with last week's Kitty gold heist after a bucket of money was found buried in his backyard appeared in Court this morning with two other accused and pleaded guilty to the $58 million robbery.
The two other accused pleaded not guilty and have been remanded to jail.
Sergeant Keyon King appeared before Magistrate Sherdell Isaacs with no legal representation and pleaded guilty to the robbery. He was accused of leading the money and gold heist at the Wallison gold trading company in Kitty last Thursday.
Over the weekend, the Police made a major breakthrough in the case when they went on a search of King's East Bank Essequibo residence and discovered $18 million in a bucket that was buried in his backyard.
The man and his wife were arrested. However, the wife has not been charged. He is to be sentenced soon.
The other two accused, Peon Lee and Delroy Jackson are both security guards who were attached to the gold trading company.
In Court this midday, the two men pleaded not guilty to the robbery charges and were both remanded to jail immediately. Jackson was represented by Attorneys Dexter Todd and Dexter Smartt while the other man, Peon Lew was represented by Attorney Jacy Archibald.
The robbery was carried out by three men who appeared at the gold trading company presenting to be miners who wanted to sell their gold.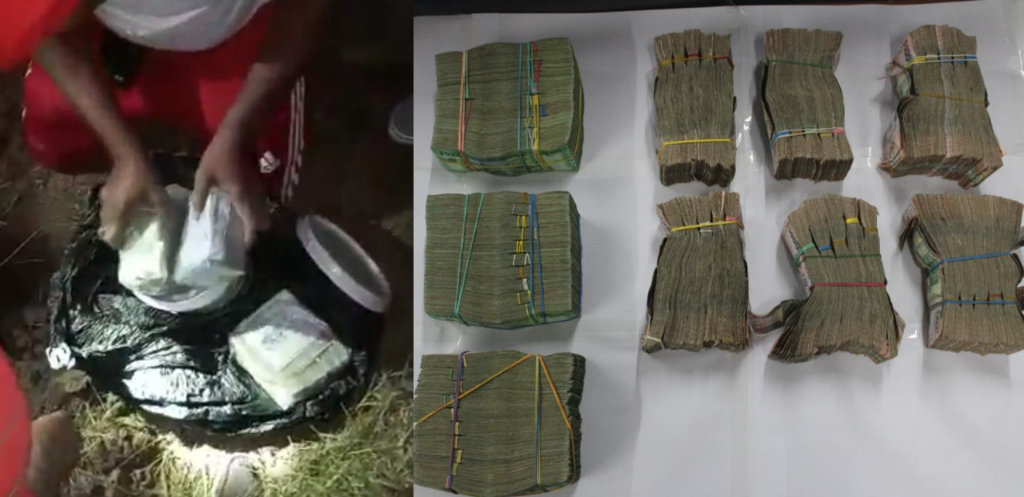 As the workers at the company prepared to begin the transaction, the three armed bandits whipped out their guns and held everyone at gunpoint, tying their hands behind their backs as they emptied the safe with the money and gold.
None of the $20 million worth of gold has been recovered as yet and there is also more than $20 million in cash that is still missing. The Police investigators are continuing their probe and their hunt for the other suspects in the case.