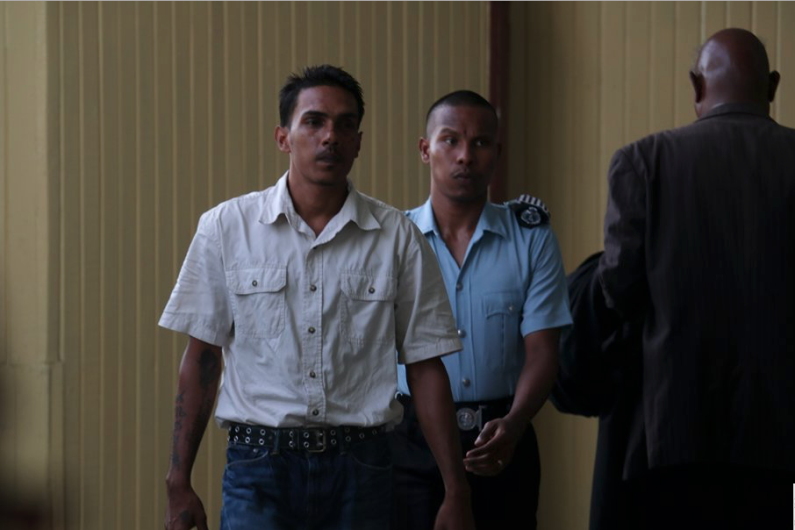 A Grove Resident was late this aafternoon sentenced to life in prison after being found guilty of the felonious wounding of his neighbour.
32-year-old, Andy Boodram stood before Justice Navindra Singh and maintained that he was innocent, even in light of the Jury returning the guilty verdict.
It was back in 2011 that the victim, Deonarine Persaud went to the home of the Boodram to complain about the loud music that he was playing, since it was affecting his newborn child. 
An altercation broke out between the two men and Boodram armed himself with a cutlass repeatedly chopped Persaud to the head.
The victim was rushed to the hospital, where he underwent several surgeries.
On the final day of the trial, the jury returned a guilty verdict on the charge of felonious wounding but however found him not guilty on the offense of attempt murder.
Attorney George Thomas who represented the accused, asked the Judge for a minimum sentence.
In response, the State Prosecutor asked that the Judge consider the fact that victim had to undergo several surgeries and that a cutlass was used in the commission of the act.
When the accused was asked if he had anything to say in relation to the verdict, he did not show any remorse and maintained that he was only involved in a fight with the man but never chopped him.
The Judge handed down the life in prison sentence just after that statement.