On the same day that the Government announced that an inquest will be held into the Police shooting death of three suspected bandits on the Kingston seawalls, the acting Police Commissioner called a press conference to tear away at the statement offered by the only eyewitness to come forward in the case.
That eyewitness claims that from the roof of a building close by, he saw one of the men being shot dead after he was beaten by the Police and had fallen to the ground.
But the acting Top Cop David Ramnarine told reporters this afternoon that following the statement by the eyewitness to the media, Police investigators returned to the shooting scene and the nearby building where the man claimed he observed the incident.
Ramnarine said investigators were told by "disappointed" workmates of the man, that he was never on the roof of the building on that day and that he is only a labourer who was restricted to working on the ground floor.
Ramnarine said he also finds it strange that the young man after providing a prepared statement to the Police is yet to return to be questioned by a senior detective.
The youth through his Attorney, Nigel Hughes, has expressed some concern about his safety and protection in wake of his statement.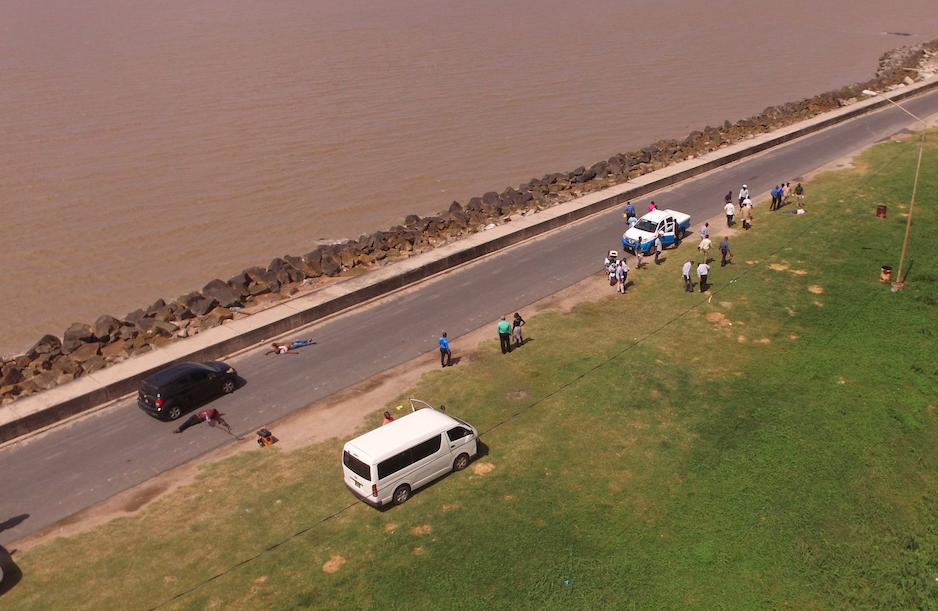 The Police Commissioner brushed those concerns aside, saying that he did not see the man being concerned about protection and safety when he appeared at a press conference on Monday.
"I have to let you know and let the world know that yesterday, the learned Attorney went to that location where his client seemingly was on the roof on the day in question and he inquired as to where specifically the his client was and on being told that his client was a labourer and not a steel worker and worked on the ground, he left. We have the number of the vehicle he arrived there in and so on…", Ramnarine told reporters.
When questioned by News Source about whether he called the press conference to discredit the eyewitness in wake of an inquest being ordered, he said "a certain course of action was taken prior to this course of action and so to be consistent with that course of action, particularly with revelations now that substantially conflict with that revelation, it is necessary I must be on it".
He said it pains the Police to see that a move might have been made to discredit "the good work" of the Police Force.
In the same breath, Ramnarine said the probe is still ongoing and the Police Office of Professional Responsibility is conducting its own investigation.
Family members of the dead men continue to dispute the Police Force's account of what took place. They believe the men were entrapped and executed.
They want justice.