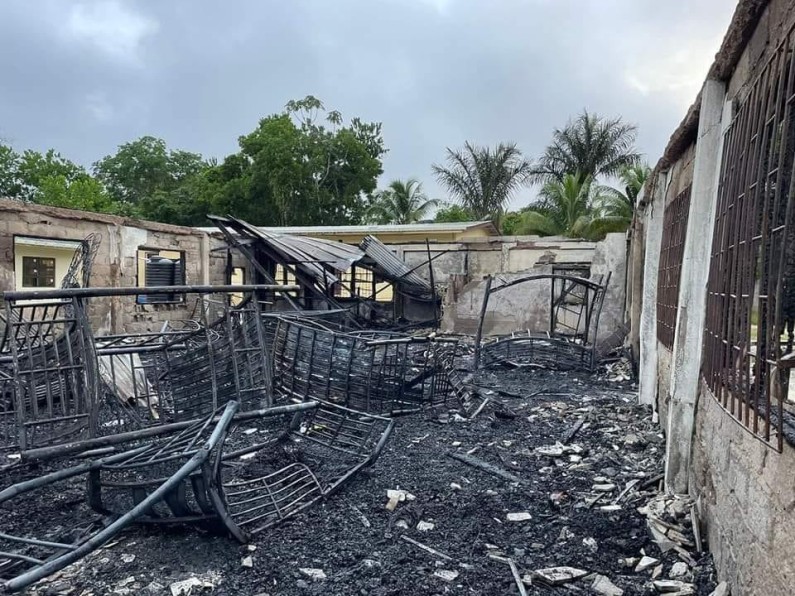 The Opposition has restated its intention to support a Commission of Inquiry into the deadly Mahdia dorm fire which claimed the lives of twenty children.
In a statement today, the office of the Opposition Leader said the Opposition is fully aware of the gravity of the of the situation and therefore will support any detailed investigation that can get to the bottom of the deadly fire.
"The APNU+AFC, being fully aware of the gravity of the situation, has unequivocally expressed its unwavering support for the establishment of a COI that involves all stakeholders. The COI must be credible and acceptable to all stakeholders. We stand ready to collaborate with the current regime to ensure that the commission comprises distinguished national and international individuals of impeccable repute, who will fearlessly delve into the heart-wrenching tragedy and unearth the truth," the Opposition said in its statement.
The Opposition indicated that it wants to actively participate in shaping the Terms of Reference for the COI.
It believes that by doing so, the commission will be able to adequately address the pressing concerns of the nation and leave no lingering doubts or unanswered questions in the minds of citizens.
"The perplexing question remains: why is President Irfaan Ali neglecting to accord the COI the urgent attention it rightly deserves? This baffling mystery has left everyone but the APNU+AFC side bewildered. We firmly believe that this crucial COI must be made a priority without delay. Therefore, we emphatically call upon the government to cease their indecisiveness and act responsibly by swiftly initiating the process to address this paramount issue," the Opposition said.
According to the Opposition, it is imperative that justice be expeditiously served to the grieving families and to the country as a whole. It wants the President to move swiftly to appoint the COI.