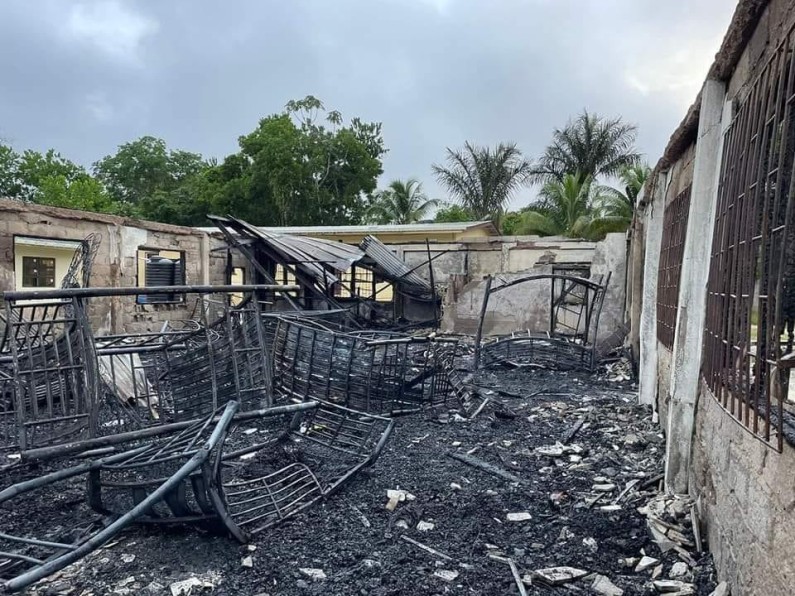 Executive Member of People's National Congress, Merwyn Williams today called for a thorough and open investigation into the deadly Mahdia school dorm fire to be completed.
The call by the PNC comes on the heels of murder charges being laid against the 15-year-old girl who is alleged to have started the fire.
During a Press Conference today, Mr. Williams said the laying of charges against schoolgirl before all the facts are presented is unfortunate.
"Equally unfortunate, is the fact that a young female student has been charged with nineteen counts of murder even before the conclusion of a thorough investigation into this matter. After a thorough investigation, if it is found that the circumstances surrounding the devastating fire that the Ministry of Education and the Local government ministry through the RDC of region 8 and the Ministry of Amerindian Affair failed in their duties to ensure compliance with safety regulations, we urged that civil proceedings be initiated against them," Williams noted.
President Irfaan Ali has already declared that a Commissioner of Inquiry will be launched to investigate the deadly fire.
Nevertheless, Williams said the families of the deceased as well as the community of Mahdia need closure and that closure can only be given if there is an open, transparent and honest account of what took place.
He said the parents of students staying at other school dormitories need to be assured that their children are safe.
"This devastating incident at the Mahdia secondary school is a stalk reminder of the dangers our children now face under the current and the necessity of stringent adherence to safety standards, the Guyana Standard code of practice and the Ministry of Education safe school protocol, provide comprehensive guidelines to prevent disasters," Williams stated.
He said if any investigation reveals non-compliance with these standards or negligence in adhering to the guidelines then it will be tantamount to a clear breach of duty by those in charge of looking after the safety and well-being of the children.
Williams said it is important that there be accountability in the matter and he explained that the Ministry of Education should come up with an urgent plan to deal with many of the issues being raised.