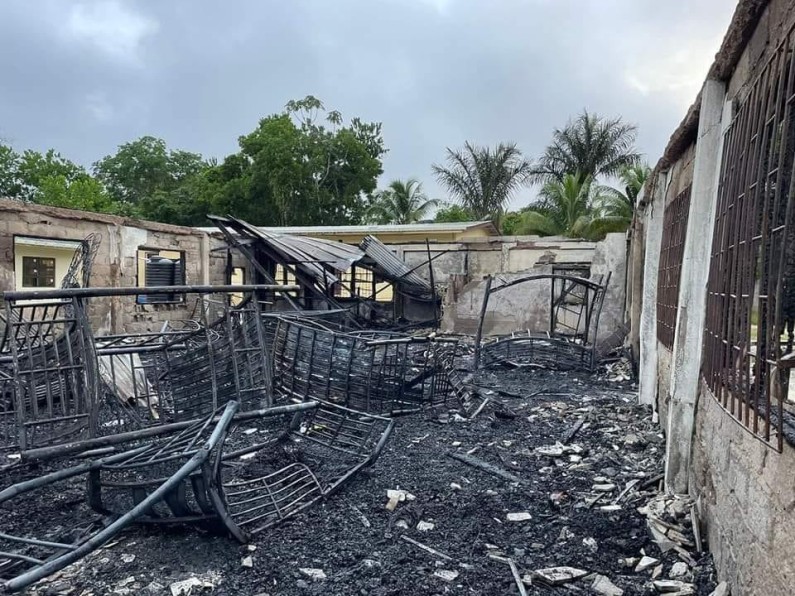 Indigenous Leader and Opposition Member of Parliament, Dawn Hastings-Williams today revealed that the Ministry of Education had been warned against locking children in dorms following the deadly Waramadong dorm fire in 2008, which claimed the lives of three children.  
In an interview, MP Hastings-Williams said 15 years later, the country is faced with another horrific fire incident involving children who were locked in at their dorm. The Mahdia incident has claimed the lives of 19 children.
"Many persons think that this is the first, but this is not the first. I came from Region Seven, Upper Mazaruni and quickly, I had a flash, when I heard the news. I told myself these children were locked in because it was a similar incident in Waramadong in September 2008 when we lost three girls, ages 11, 13 and 14," the educator said.
The 2008 fire at the female dormitory of the Waramadong Secondary School in Region Seven (Cuyuni-Mazaruni) claimed the lives of three girls – Zanita Sam, Savylin David, and Sharmileza George. The building at the time, had no electricity, and it was later suspected that a lit candle may caused the fire.
MP Hastings-Williams recalled that when the deadly fire occurred back then, the Ministry of Education together with the dorm parents were warned against locking children in the dorms.
In the case of the Mahdia Secondary School Dormitory Fire, preliminary investigations by the Guyana Fire Service revealed that the building had 26 windows, all of which were heavily grilled, and five doors that were locked with keys, making it difficult for the children to escape the blaze.
MP Hastings-Williams, while expressing regret at the loss of the 19 children, including a five-year-old boy, said better safety measures must be put in place to protect the nation's children.
"When we have these dormitories set up to accommodate these children, we should try by all means to ensure that these dormitories are safe, and they are home away from home, but we have failed our children," the APNU+AFC Parliamentarian said.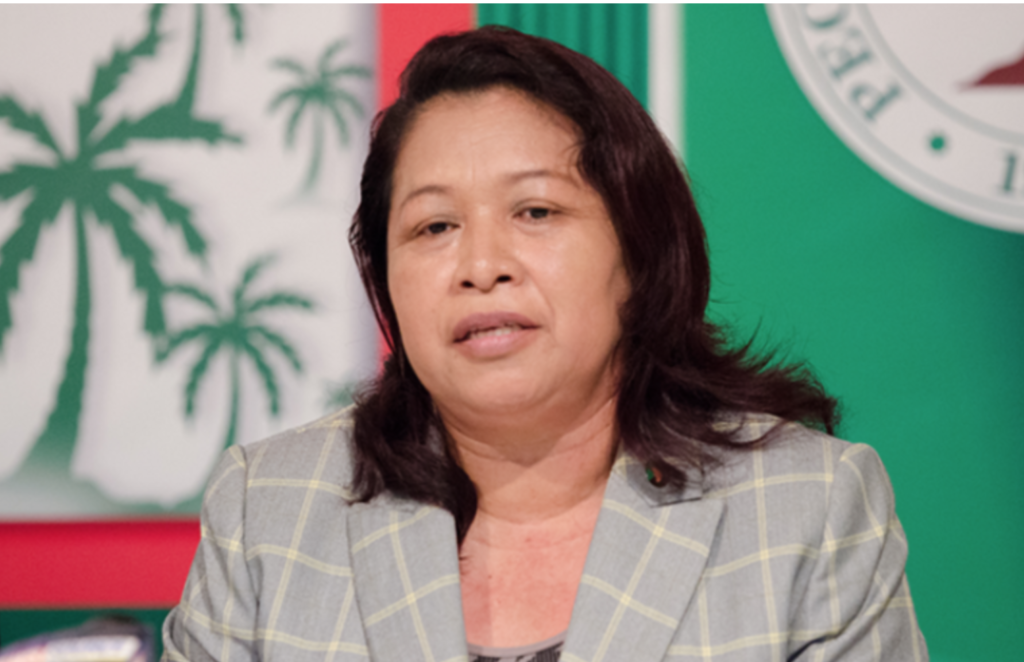 She said she was torn apart when she received the heart wrenching news on Monday that 19 children lost their lives in the fire.
She said there is a whole lot of work that needs to be done in indigenous communities, especially to assist those children who travel away from their homes to attend school.
"We still have a lot more work to do. Looking at the news and hearing that there wasn't enough water, there are no fire hydrants around the dormitories. You have a dormitory that was heavily grilled. There seems to be no mechanism or safety measures, no smoke detectors, and I am quite sure, those dormitories around the country, they have none. And how much for a smoke detector? How much would it cost the government to install these smoke detectors?" the MP said.
The Opposition MP noted that many dorm facilities are in need of basic necessities.
"We had the biggest budget ever passed this year. How much is it going to take away to ensure that these dormitories have adequate water supply, 24-seven electricity supply, and safety measures? How much would it cost us to employ more than one house parents. You have one house or dorm's mother looking after sixty children. In the case of other dormitories, there are hundreds of children," she pointed out.
The APNU+AFC MP said that the Education Ministry should establish a dorm mother to student ratio, to ensure that dorm parents are not saddled with a large number of children at any given time. Underscoring the need for dorms to be equipped with more than one guardian, MP Hastings-Williams said at no time, should children be left unsupervised.
"So, in the case of Mahdia, if there were two or three, dorm's mothers, even if that mother wanted to take a break, because at some time, she must want to take a break, she must have other responsibilities, then you had two or three taking over, and they would have been there with the girls. At no time, we should have had those girls being left on their own, and locked in," she reasoned.
Leader of the Opposition, Aubrey Norton said while Government's response has been "reasonable," the Minister of Education, Priya Manickchand; Minister of Public Works, Juan Edghill; and Minister of Health, Dr Frank Anthony should resign due to several lapses in the systems.