With many of the residents of Mahdia and surrounding communities and the students themselves trying to come to grips with the tragedy at the Mahdia School Dormitory that left 19 children dead, the Ministry of Health has indicated that a number of mental health experts remain on the ground offering counseling and assistance to those affected.
The Ministry of Health explained today that immediately following the tragedy, mental health teams were dispatched to Mahdia comprising of one child psychiatrist, one child psychologist, three adult psychiatrists, two general psychologists, six social workers, mental health assistants, and two mental health trained family physicians.
The Ministry explained that from the very first day, the team prioritized all children that were in the dorms at the time of the fire, as well as their parents, guardians and teachers.
They were all evaluated and offered psychosocial support.
On day two, the fourteen children who were hospitalized in Madhia and their parents were evaluated, including the parents of the children who died in the fire, the Ministry said.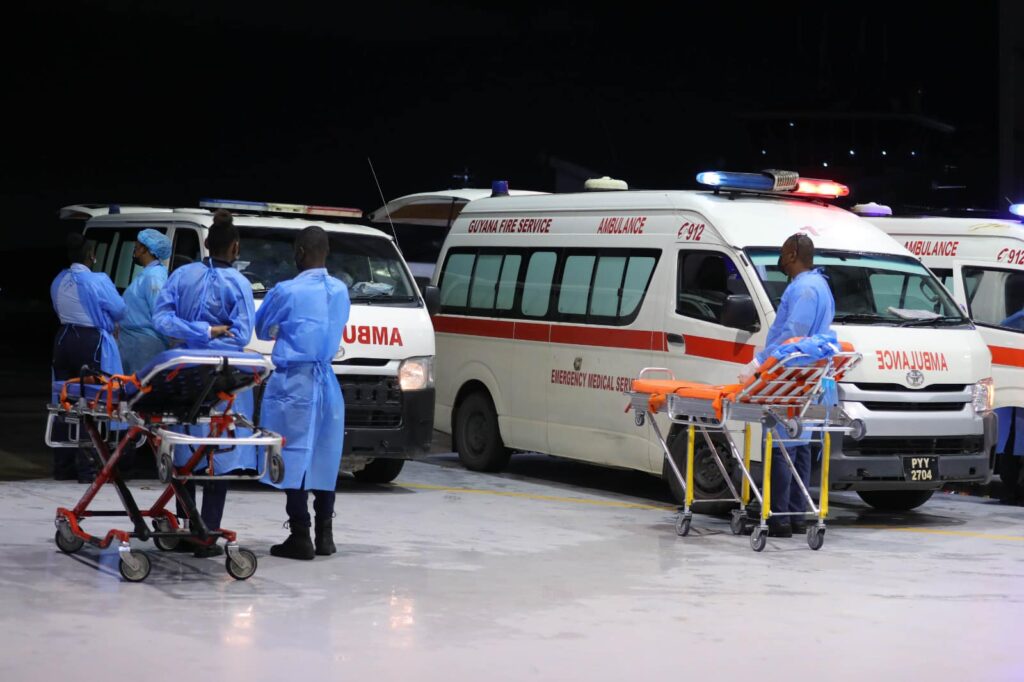 Additionally, fire fighters and other first responders along with teachers and support staff were also assessed and given psychosocial support.
Other students from the school, including those who were away at the time of the incident were also contacted, the Health Ministry stated.
In total, the Ministry said 260 persons including 126 children were offered support.
The Health Ministry said it will review the response at the end of three months and maintain a strong mental health team in the region permanently.
It was also explained that all parents and children are under continuous support from the Mental Health Team.