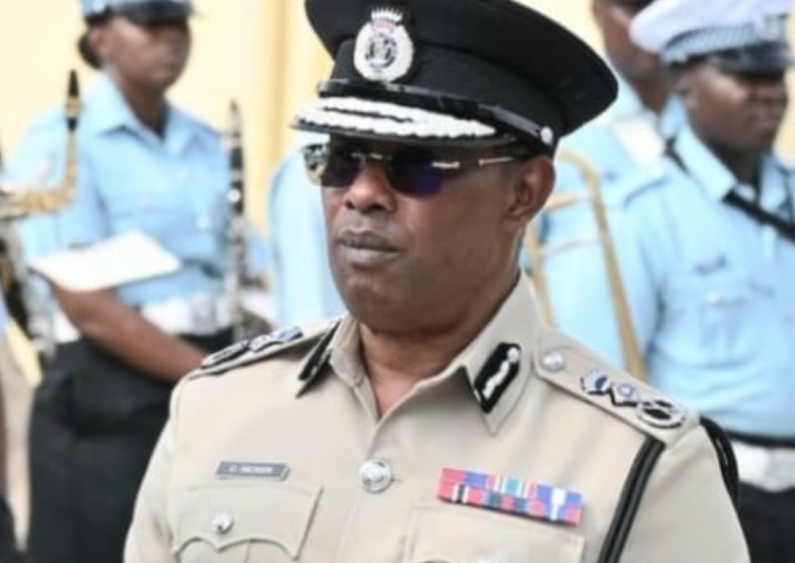 Acting Commissioner of Police, Clifton Hicken, has issued a warning to members of the public that there will be consequences to be faced by those who block roads and disrupt the flow of traffic.
In a statement in wake of recent incidents at Buxton and Hopetown, the acting Top Cop reminded that the blocking of the roadway, the burning of tyres to disrupt the flow of traffic and the placing of debris onto the roadway are all unlawful acts.
He also pointed out that there have been reported cases of robberies during those type of protests and that will also not be tolerated.
Hicken said those held accountable will face the full brunt of the law as law enforcement adopts a zero tolerance approach to ensure the maintenance of law and order.
On Sunday, residents of Hopetown launched a protest and set fire to a car, after the driver of that car slammed into two persons who were riding to the side of the roadway. The driver who said he was also physically assaulted also reported that he was robbed of his phone and jewellery just after the accident that left the two villagers hospitalised.
That incident came just days after residents of Buxton staged a similar fiery protest over a CANU operation in that community that saw the firing of gunshots by CANU agents.
The Buxton residents claimed that the shots were fired indiscriminately, while CANU reported that warning shots were fired to get the residents not to intervene in the arrest of a drug trafficking suspect.