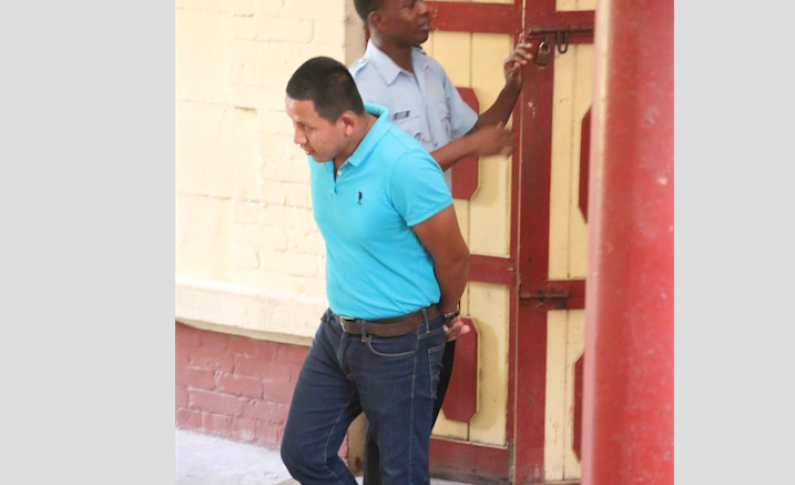 Just after two Police Corporals were charge over a fraud that occurred during a Driver's License Examination, two members of the Police Force's Tactical Services Unit were marched before a City Magistrate facing charges for allegedly accepting bribes.
The two Police officers, Chris Brown and Mark Collins, were both charged with accepting bribe money to do away with traffic charges filed against a man.
Only one of the officers was in Court for today's hearing. Officer Mark Collins was a no show.
It was Chris Brown who could not sing his way out of the Courtroom as the Magistrate was told that on December 7, 2017, while at the Ruimveldt Police Station, he falsely obtained a sum of $10,000 from Iyana Hutson as inducement or reward to no longer charge Dwayne Dover for a traffic offence that had allegedly been committed.
Attorney- at -law, George Thomas who represented Chris Brown stated that his client declared his innocence since the allegation was first made and that at no time did he make any transaction with anyone.
He requested that bail be granted. Bail was granted in the sum of $5,000 and the accused was told to return to court next month. The other Policeman, Mark Collins will be expected to make his appearance at that time also.