The Guyana National Broadcasting Authority, together with international assistance, intends to establish a mechanism to monitor broadcasters when the elections season heats up.
Regional and General Elections are set for March 2, 2020.
The Guyana National Broadcasting Authority (GNBA) has indicated that it will be engaging foreign help, to increase the Authority's monitoring capabilities, in an effort to ensure broadcasters submit to the Broadcasting Act during the elections period.
Chairman of the Broadcasting Authority, Leslie Sobers, told reporters on Thursday that there is need for additional monitoring of Guyana's airwaves, as more political content is broadcast during elections. 
He noted the Authority is already in conversation with several companies to provide the support that will be needed.
"We have indications from the United States, Trinidad and we know we can source the same service from coming out of Jamaica and Barbados, but which one we will decide upon is a question of cost and speed and the type of service they are willing to give us," Sobers said.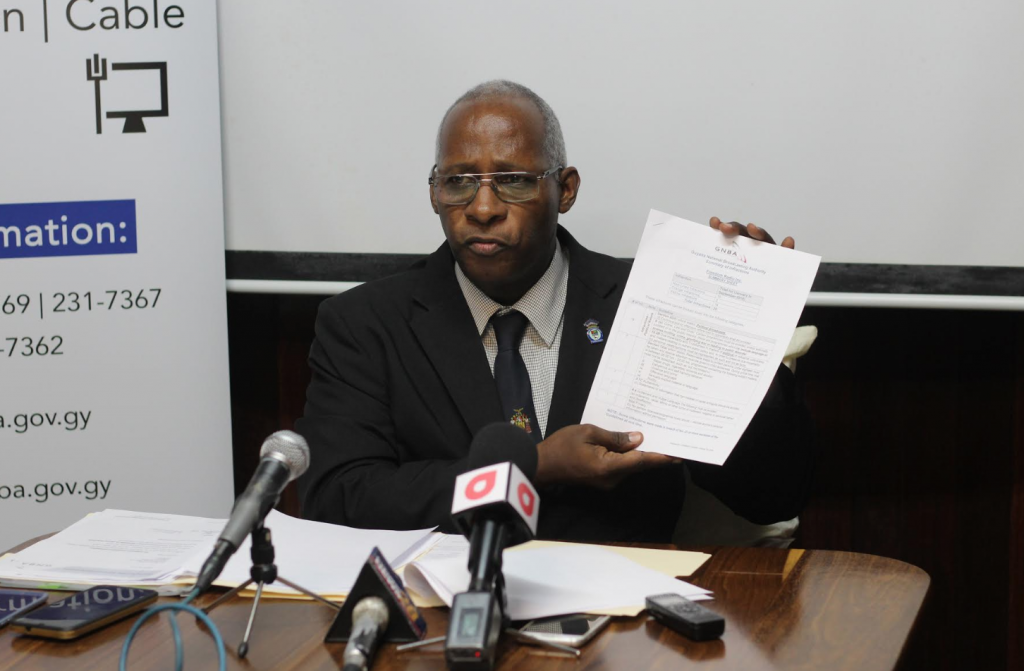 The GNBA will also seek to partner with the Ethnic Relations Commission and the Media Monitoring Unit of GECOM, when it is established.
According to Section 28 (4) of the Broadcasting Act, "Where, after the conclusion of an inquiry, the Authority is satisfied that there have been a breach of any provision of this act, it may make such orders including an order of the cancellation of the licence, as the Authority thinks necessary."
Section 44 clarifies, once a person commits an infraction where no penalty is ascribed, that person can be fined two hundred thousand dollars and imprisoned for six months.