The Guyana Police Force on Sunday morning issued wanted bulletins for two men in connection with the gunning down murder of gold miner, Deon Stull.
Investigators want to know the whereabouts of 33-year-old Delon "Demon" Morgan and 23-year-old Lennox Estwick.
Estwick's last known address has been given as South Amelia's Ward, Linden while the last known address of Morgan is unknown.
The Lindener, Lennox Estwick, was arrested a few weeks ago in Linden as part of a Police probe of gangs in the community. He was released from Police custody without being charged for any crime.
The other wanted man, Delon "Demon" Morgan, is no stranger to law enforcement. Back in 2014, he was sentenced to three years in jail on a conviction of weapons possession.
He served his sentence but went back to his criminal ways not too long after being released from prison. In 2017, he was charged along with a number of other suspects in a robbery under arms case.
At the time, his address was given as Dowding Street, Kitty. He was initially remanded to jail on the last robbery charge but was eventually granted bail as the trial commenced.
The wanted bulletin for the two men come on the heels of the arrest and detention of a man believed to be the getaway driver in the shooting death of the gold dealer and a young doctor, who is suspected to have treated one of the injured bandits at a private house in the city.
Goldminer Deon Stoll was shot multiple times after coming under attack last Monday by two armed bandits as he pulled up outside the El Dorado Trading company in Kitty.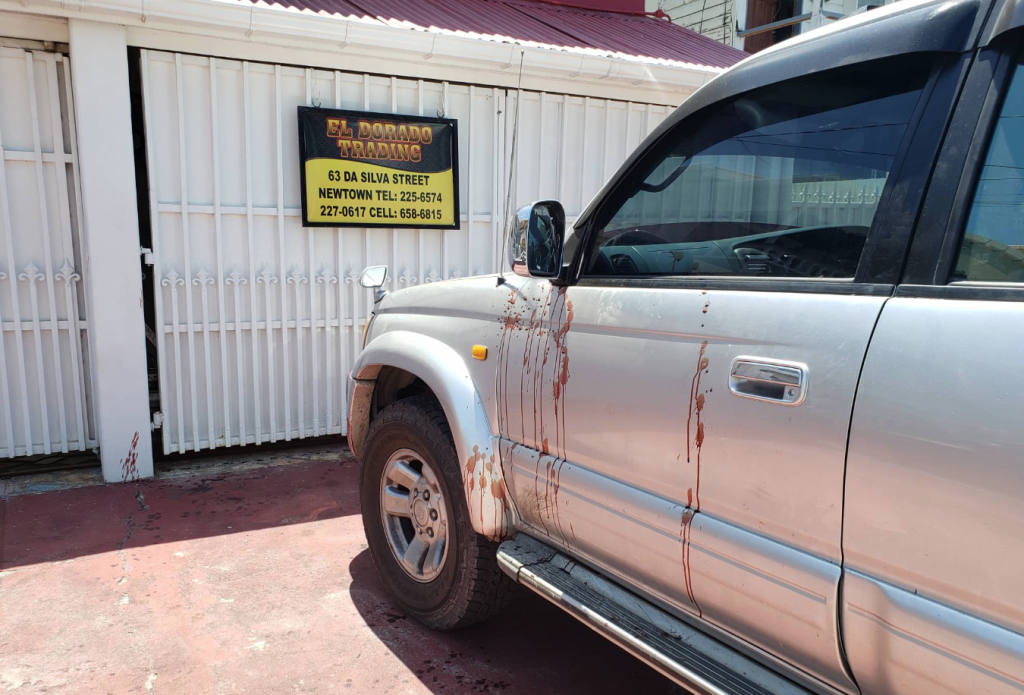 Stoll was in the company of his driver and was able to fight off the bandits during the robbery attempt by opening fire on them although he had been shot.
A surveillance video recording of the incident showed one of the bandits being shot twice by Stoll as they made their empty-handed escape.
Stoll collapsed moments later and died while being rushed to the Georgetown Hospital. His driver and a security guard at the El Dorado company, both survived gunshot injuries.